The Rubber Division, American Chemical Society + Rhythm
The Rubber Division's partnership with Rhythm has allowed them to grow their offering of educational resources to members, automate and standardize their internal processes, and save valuable time and money in the process.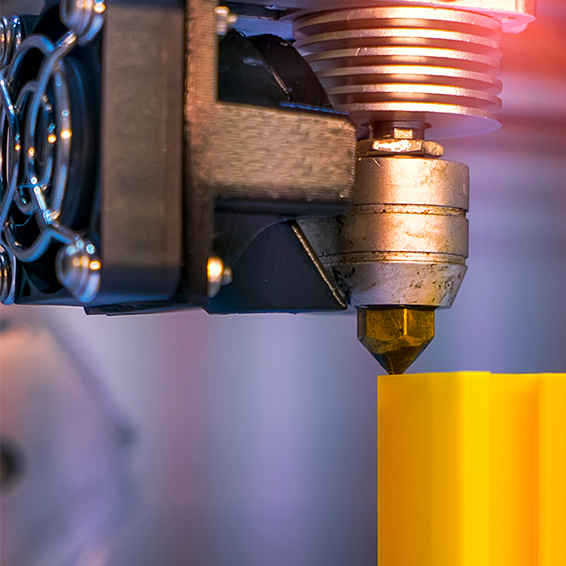 See what our customers are saying
With Rhythm's knowledgeable and responsive customer support specialists, I'm confident in the assistance we receive. I feel like the Rhythm team truly wants their customers to succeed."
Lakisha Miller-Barclay, CAE
Executive Director at the Rubber Division of the American Chemical Society (ACS)
Rhythm's self-paced Academy courses have helped us learn the product as each function becomes relevant. With 24/7 access and the ability to revisit the videos as needed, we've saved so much time and energy."
Gabrielle Daniel
Accounting Manager at the Rubber Division
$4,000
Money saved on integrations and customizations
10 hours/week
Number of staff hours saved by newly automated processes
430%
More online courses using the Zoom integration
In the summer of 2019, the Rubber Division of the American Chemical Society was at a crossroads. In its 100 years of existence, the association's membership had grown to over 2,500 industry professionals and 65 corporate members worldwide. They were stretching the limits of their current Association Management Software (AMS), and they needed to make a change if they were going to continue exceeding their members' expectations.

Lakisha Miller-Barclay, Executive Director at the Rubber Division, knew they had outgrown the inflexible, limited solutions at the lower end of the AMS market. Still, their budget couldn't compete with the high licensing fees and implementation costs of all the systems that could meet their growing needs.

That's when she learned about an emerging AMS solution that was built specifically for associations just like hers (that's Rhythm!). With a mission to educate, connect and grow the evolving elastomer industry and a membership base full of chemists, engineers, and scientists, Lakisha knew she needed a solution that could meet the Rubber Division's high demands.
The Problem We Needed to Solve
The Rubber Division started looking at other AMS options after a series of ongoing, unaddressed concerns with their previous provider. An inconsistent customer service experience left them feeling frustrated and confused. They were being nickeled and dimed for necessary customizations and integrations, and when they needed to make any changes, they were always unsure about the cost.

The tipping point was when the portal experience became so outdated and unhelpful that Heather Maimone, Membership & Outreach Director at the Rubber Division, was actively researching workarounds so that members wouldn't have to engage with it. Heather and the rest of the team needed something intuitive, clean, and customizable so that they could offer their members a truly seamless experience.

That's when Lakisha decided to join Rhythm Software's Early Access Program.
The Early Access Program
Let's rewind to the summer of 2017, when members of our team were sitting in a room of 200 people at ASAE's annual conference. When the speaker asked the audience who loved their AMS, we looked around. The room was silent. Not a single person raised their hand.

That's when the paradigm shift happened. It was the moment our founding team realized that something key was missing in every other AMS product on the market. That's why we decided that Rhythm would be guided by association staff in every step of our design and development process.

Flash forward to 2019, when we invited a select group of associations to join Rhythm's Early Access Program. It was their chance to give honest feedback about every piece of the system and truly shape the final product. The Early Access Program was a risk-free way for Lakisha and her team at the Rubber Division to be active participants in shaping an AMS solution that could finally be the answer to the frustration they'd been experiencing.

For 5 months, their voices helped guide us as we tailored Rhythm into something associations could truly delight in using. Meanwhile, Lakisha's team was witnessing intentional changes in the product based on the feedback they had given. It showed them that putting the customer first isn't just a tagline to us; it's at the core of everything we do.

At the end of the day, the Rubber Division was sold. They decided to officially make the switch to Rhythm.

Implementation
Here's what we all know: one of the biggest risks with implementing a new AMS is the heavy lifting it requires upfront. Especially with small teams, every person needs to contribute to the process for a successful implementation.

As the Executive Director of her association, the last thing Lakisha wanted to do was add one more thing to her staff's to-do list.

"My team was already doing so much, and I didn't want to add more work to their plate if it wasn't absolutely necessary. There came a point where the work that implementation required was better than the pain we'd experience if we didn't switch." - Lakisha Miller-Barclay, CAE, Executive Director at the Rubber Division

The team at the Rubber Division was also concerned they would make permanent, irreversible decisions about the configuration of the AMS during implementation, only to realize their mistake when it was too late to change. Thankfully, Rhythm was built with the flexibility to make updates to core settings at any given time, even post-launch.

Detailed questionnaires and in-depth interviews during the implementation process ensured that there was clarity across the board about what the Rubber Division and its members could expect from Rhythm.
Launch
After the final systems check, it was time for a launch. The Rubber Division did a soft-roll, where they invited select board and committee members in to look at the system first.
Lakisha recalls, "I contacted an old colleague who I knew was tech-savvy, but not a total wizard. Then, I would ask them to complete basic tasks in the system and see how they did it. I was essentially conducting my own user testing to see what kinds of final updates we could make to enhance the portal experience. When launch day finally came, we were confident that our portal was seamless, intuitive, and ready to share with members."
Continual Customer Support
At Rhythm, great service and support don't stop after go-live. We're here to offer resources and help guide you as you settle into your new system.
Shortly after the Rubber Division launched their portal, they had an international member reach out to let them know that some of the menu items weren't displaying properly. No other members had flagged the issue, so Lakisha reached out to Rhythm's Customer Support team.

She got a speedy reply from our team who immediately asked if that member would be willing to get on a call. We were able to troubleshoot the issue and solve the problem quickly - together.

Additionally, every Rhythm customer has the chance to request new features to be added to the product. When Lakisha or another team member thinks of a new capability that would save time, reduce repetitive tasks, or make someone's job easier, they can submit a ticket for review. Every ticket is considered, and Lakisha always receives a speedy response to let her know when it's been seen. Several of these feature requests have become standard parts of the product, so every customer gets to benefit when there's a stroke of genius (which happens a lot!).

One of the most helpful resources for Gabrielle Daniel, Accounting Manager at the Rubber Division, was 24/7 access to self-paced Rhythm Academy courses. During implementation, Gabrielle and her team didn't have time to sit in meetings for two days watching an instructor demonstrate how to use each facet of the system only to forget it later. They needed to learn each functionality as it became relevant to them with the ability to revisit them as needed, and our virtual courses made this easy to do.

Knowledge Checks are short quizzes at the end of each Rhythm Academy course. Sometimes, they ask the user to go into the product and complete different tasks, helping them navigate through each app. This helps everyone get comfortable using the tools at their own pace.

And finally, with Rhythm's knowledgeable and responsive customer support specialists, Lakisha feels confident in the assistance she receives and feels like the Rhythm team truly wants their customers to succeed. (Spoiler alert: we do.)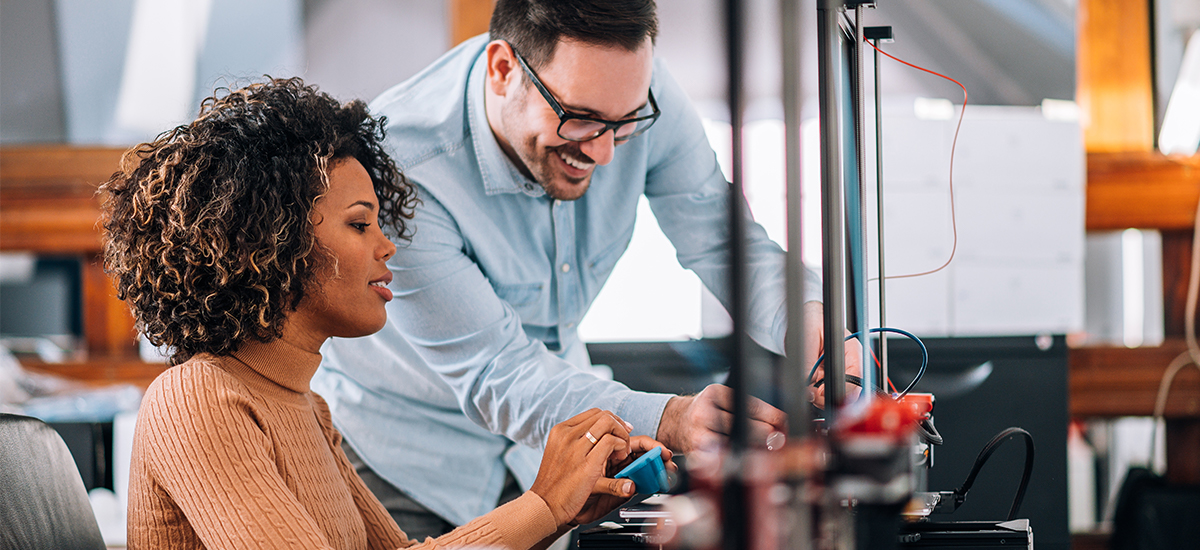 Big Wins for The Rubber Division
So, let's talk about big wins! What changed when the Rubber Division switched to Rhythm?

Using Rhythm's clean user interface and automation options, the Rubber Division has seriously reduced the amount of time their staff spends completing repetitive tasks.

Let's use Rhythm's Query Engine as an example. In the past, multiple team members needed access to the same educational course rosters. From the course teacher to the finance manager to the marketing coordinator, everyone needed to manipulate the roster and view it in different ways. This made things messy, and it always involved a lot of back-and-forth edits in the document.

Now, the Rubber division uses Queries to schedule the automatic delivery of completely up-to-date rosters throughout regular intervals, giving each staff member their own copy. It's a system that runs all on its own, creating an intuitive process that can be replicated and fine-tuned as their association's needs evolve.

The Rubber Division was able to pivot at the onset of the coronavirus pandemic with the help of Rhythm's Zoom Integration. They skyrocketed from offering an average of 15 courses per year to over 80! The ease of this integration empowered the team to provide more educational value to members, while also growing revenue during a year where they couldn't host events.

The Rubber Division uses other features developed from their feedback on a daily basis. They leverage Duplicate Detection to enhance data hygiene, and Heather completes her monthly membership renewals faster than ever with our seamless billing functionality.
What's on the Horizon?
As it goes in the world of science, there's always something on the horizon. Right now, the Rubber Division is looking towards Q3 of this year, when they'll host their International Elastomer Conference. Gabrielle wants to use comparative reports after the event to understand the nuance of their audience and the overall success of the show.

Lakisha will continue looking for ways to help maximize her team's productivity and eliminate unnecessary work, while simultaneously contributing to the enhancement of Rhythm's product for all customers.

The mutual transparency and commitment of their partnership with Rhythm allows the Rubber Division to offer more educational material to their members, plan helpful and relevant industry events, and grow their membership alongside the entire elastomer community.