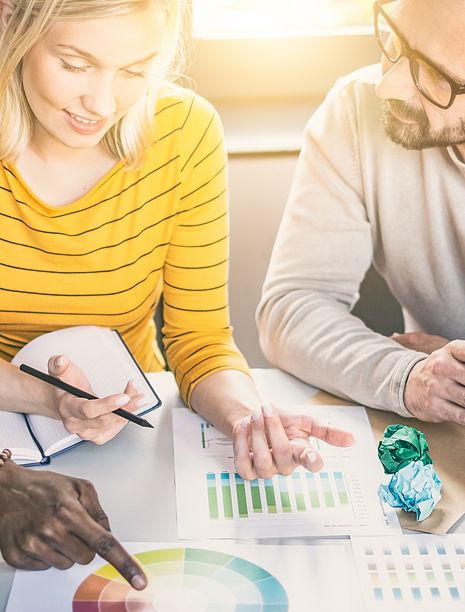 Drive engaging member experiences with deeper visibility into member engagement
Personalized Scoring
Design a scoring model that makes sense for your association with metrics and weights you define, for individuals and organizations alike.
Actionable Data
Use individual and aggregate member engagement data to make informed decisions, drive strategy, and influence your annual budget.
Insights at a Glance
Whether you're on an individual's record or an organization's, you can quickly see their engagement score. All of their data is in one central place.
Empower Your Staff with Member Engagement Scoring Data
By understanding how current and prospective members engage with your association, it's easier to create an experience and programs that members find valuable – inspiring them to stay engaged and renew year after year.
Compare current and past engagement scores for historical tracking and relevancy
Understand how current and prospective members engage with your association
Inform decision-making and strategic planning
Take action on individual and aggregate data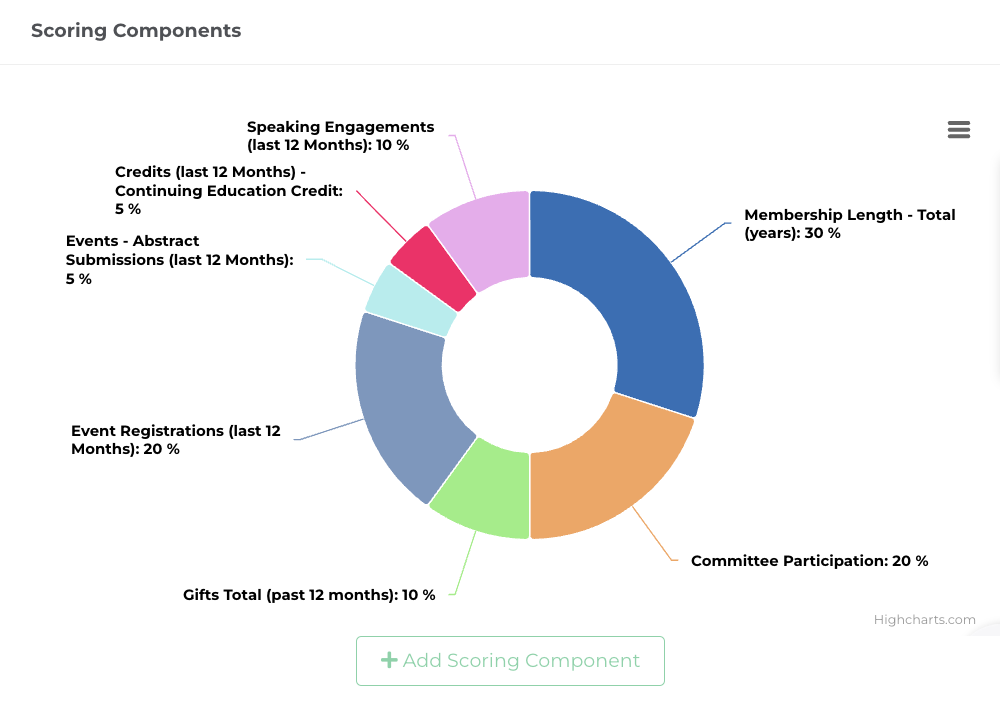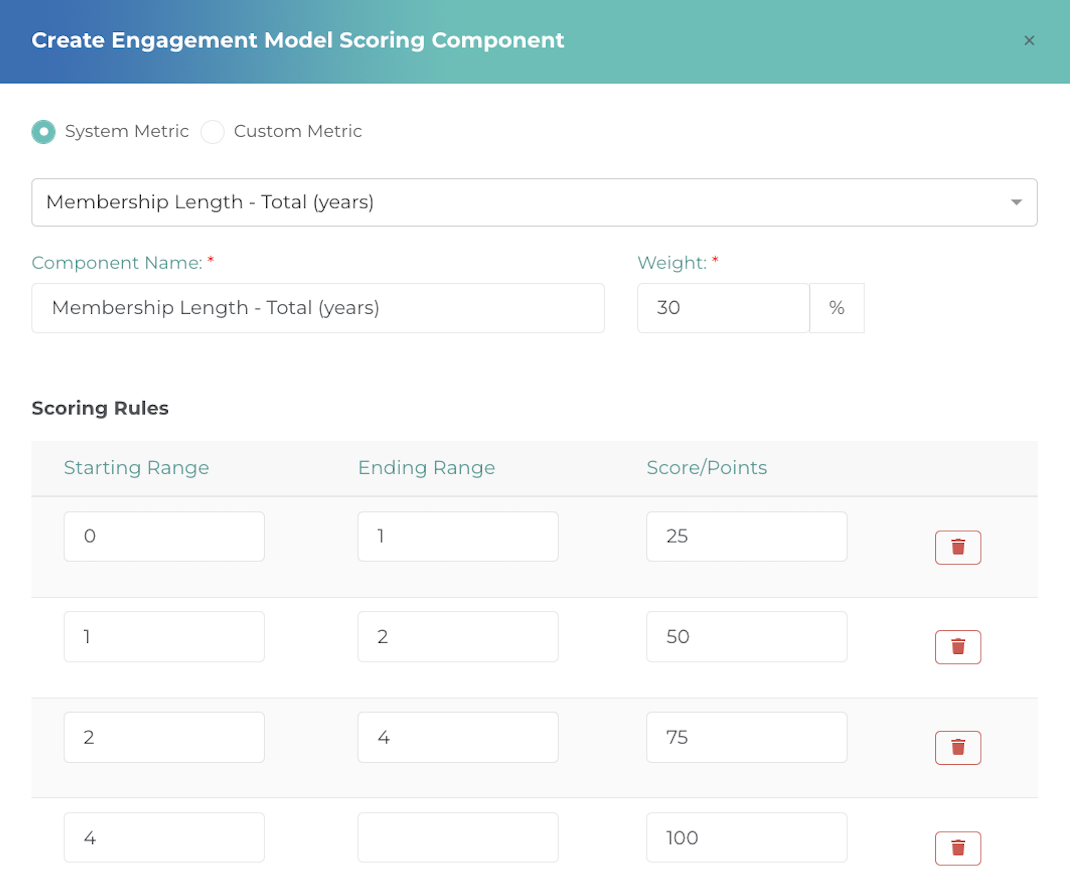 An Engagement Scoring Model That Fits Your Association
Personalize your member engagement scoring model to reflect the activities and metrics that mean the most to your organization.
Set different engagement scoring models for both your individual and organizational members
Choose the engagement metrics that make up your engagement score
Assign weights to each metric – so the activities that mean the most to you get the most weight in your score
Change your engagement scoring model as your association's programs or activities change
See Engagement Levels at a Glance
Dive into member engagement insights right from a member's contact record in Rhythm.
See any individual's or organization's engagement score out of 100 right in their contact record
Quickly see trending data such as how much their engagement has increased since last year
Drill into the details to see what activities made up their score and how it's trending year over year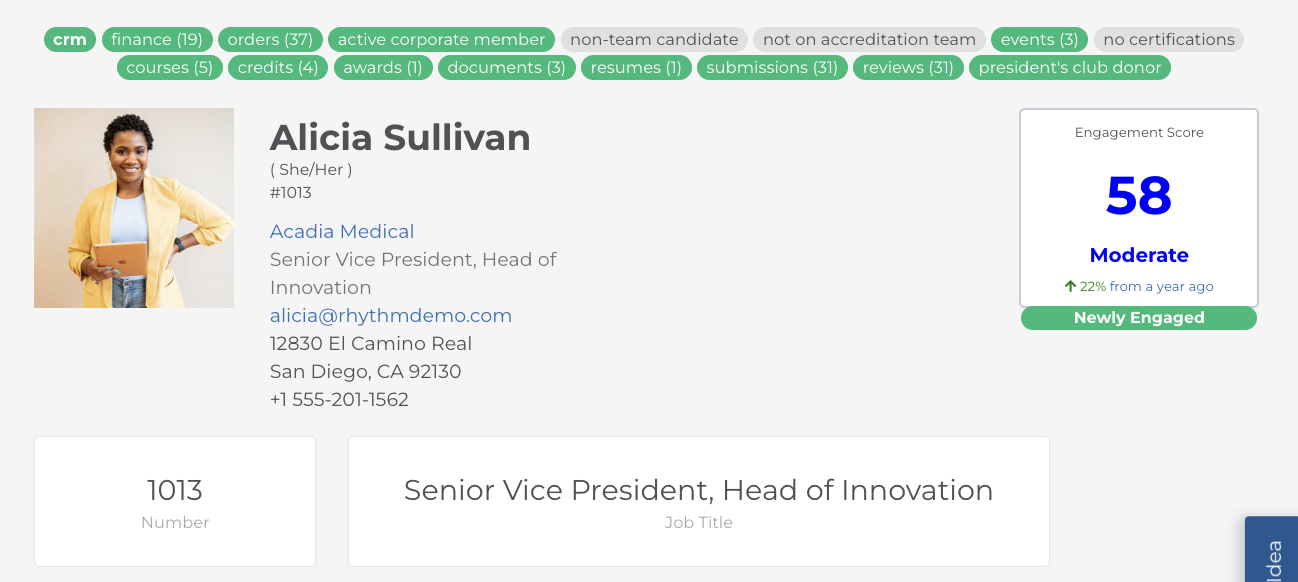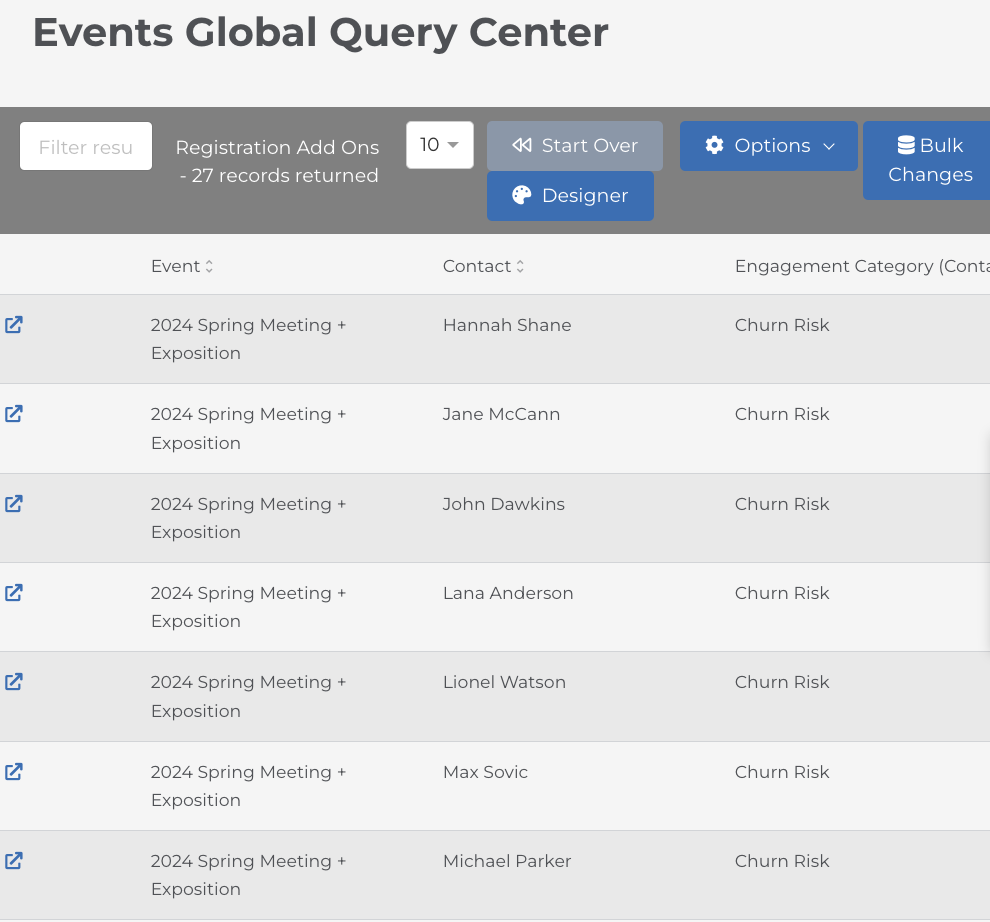 Take Action on Your Individual and Aggregate Data
With the power of Rhythm's query engine, it's easy to pull reports and make informed decisions on your member engagement data.
Easily create a report of all engagement scores to have an overall health check of your organization
Use engagement metrics in queries across the platform to create targeted segmentation lists and analyze trends
Keep Track of Your Members' Engagement History
Understand how your engagement scores are trending overtime with five years of engagement history.
See individual engagement scores for the past five years, including the activities that went into their score
Recalculate your engagement scores as your scoring model changes to maintain relevance
Engagement Scores in Rhythm always add up to 100 for historical relevance