As you build out your content strategy and provide more benefits to your members – you probably want to gate some of the content, right? Think pages of your website that are only relevant for committee members, student memberships, board members, or even based on demographics.
As membership changes and members become more active – you want them to have immediate access to the content they need. Or, if a member drops a committee, they no longer need access to certain information.
Introducing the Rhythm + Sitefinity integration – give your members immediate access to gated content.
With the Sitefinity integration, it's easier than ever for your members to have access to your association and its benefits. In the past, your staff would have to go through and manually grant or take away access when necessary. This left your members waiting to gain access to the information they need – or worse, allowed them to view content long after their engagement lapses.
With the Rhythm + Sitefinity integration, it's easy for your team to define security policies within Rhythm to segment your contacts based on a wide range of eligibility criteria; member, non-member, committee member, certificant, type, status, and more.
Then, those security policies are sent over to Sitefinity where they are converted into Sitefinity roles, allowing you to restrict content based on the Sitefinity roles.
Here's a sneak peek of how the integration works:
With this integration, customers can take advantage of Rhythm's wide range of criteria to define security policies or use Rhythm's Advanced Rules and Logic to create your own
Sit back and watch as members gain immediate access to your gated content
Automatic Access
Think of the security policies within Rhythm as an active list that is always updating to check who does and doesn't fit the criteria. As someone signs up for membership, they are automatically added to any security policies they fit into based on what you have previously defined. Then, that information is sent over to Sitefinity. Next time they log into Sitefinity, they have access to all of the information that pertains to their level of engagement.
Membership changes, right? Once someone no longer fits the criteria you have defined in your security policies, their access is removed. Save your staff one less headache of keeping up with who should and who shouldn't have access.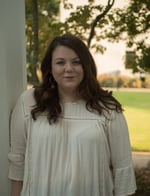 Emma is the Marketing Manager at Rhythm. When she's not thinking about all things content-related, you can find her traveling or shooting 35 mm film.