Online communities have always been a savvy way to boost engagement, offer actionable insights, and create a valuable space for members to connect.
In 2021, these virtual hubs are becoming more common and more necessary to maintain a happy and healthy member base. By facilitating lively discussions and offering compelling and relevant content, associations can increase their retention and recruit new members with the help of online communities.
Higher Logic is one of the most popular online platforms, and if you've been in the association space for a while, you probably already know the name. It's the tool of choice for many of our customers, so we built an integration to help them get the most out of their community-building efforts.
Introducing the Higher Logic Integration – a powerful tool for engaging with members in meaningful ways
With this new integration, you can begin streaming data from Rhythm to Higher Logic in seconds (without the help of a developer).
Here's a snapshot of what you can do with Rhythm's Higher Logic Integration:
Recruit and engage new members in your own branded, online community
Leverage data to gain new insights about member interests and activities
Communicate pre-, during-, and post-event details or organize meetups
Manage security preferences and user roles
Instant information streaming between Rhythm and Higher Logic lets you be confident in your data
Especially in an increasingly distributed world, online channels of communication are the threads that connect us all. Associations can leverage this to their advantage by accessing new demographics and expanding their reach via the internet. This integration is one more way for our customers to optimize their impact and stay ahead of the curve.
"We use Higher Logic for our online community, so the integration with Rhythm is critical. It streams updates to memberships, committee memberships, and events as they occur. This allows new members to participate in our community the moment they join, seeing value right away. This integration boosts engagement and keeps our community current and active." – Lakisha Miller-Barclay, Executive Director & CEO at Rubber Division, ACS
Seamless integration from Rhythm to Higher Logic in seconds – without the help of a developer

Enabling integrations can be very time and resource-intensive, and it usually involves guiding a developer through the API integration. With Rhythm, you can integrate your Higher Logic Community in just a few clicks.
Now you can invest that time and money into what's really important, like creating insightful content that spurs dynamic conversations between your members.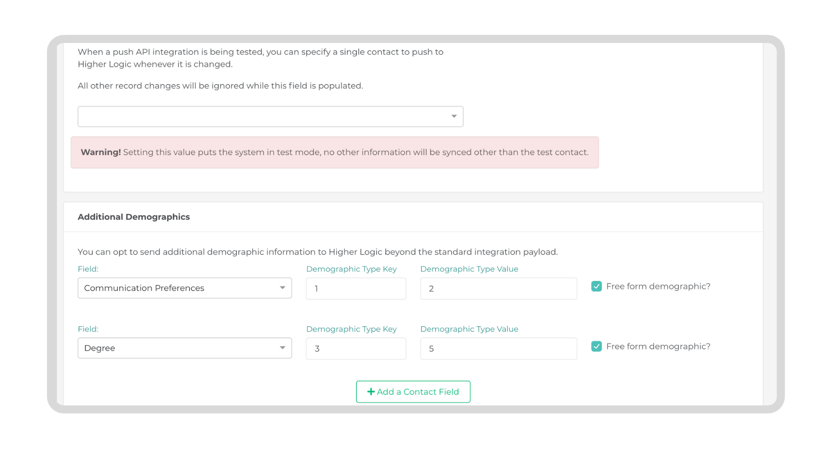 Easily manage security roles and community membership
When the AMS and the online community platform aren't integrated, there may be a delay in new users accessing the community. This can hurt engagement and create a disappointing or frustrating experience.
On the flip side, inactive members may continue to access gated content long after their rights have been revoked in the AMS. This weakens security and may even cause an association to lose credibility with its members.
Thankfully, both of these situations are preventable with the right infrastructure in place. That's why Rhythm streams updates to Higher Logic within seconds.
See you later, lag time.


Gain deeper insight into member activities
Cater to your audience with new insights about what they find valuable. With the integration, you can choose the member demographics you want to stream from Rhythm to Higher Logic. Then, analyze engagement trends between user profile details and their corresponding activities.
For example, find out if members from a specific geographic region are more active than others, or if new members are generally more or less engaged than long-time members.
Use this information to build out your community management strategy and make data-driven decisions.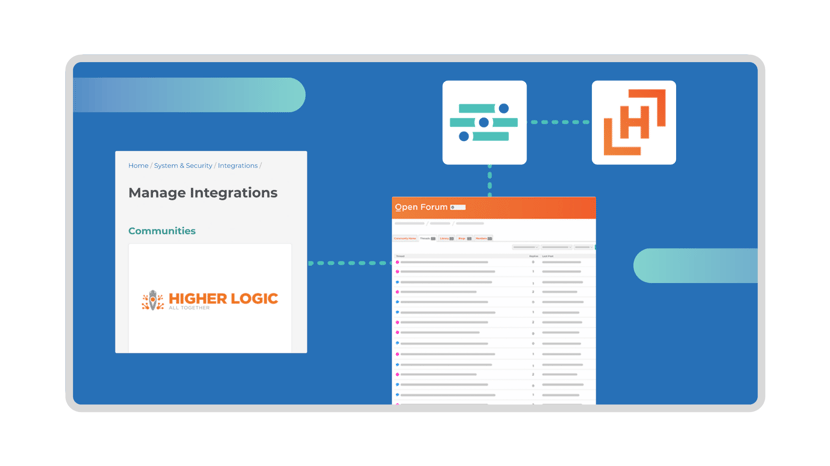 Online communities are a clever way to stay on top of industry trends and remain connected to what members want most. When approached thoughtfully, they can be a great source of insight and humor for those that are in them.
The Rhythm + Higher Logic integration will help you make the most of your community-building efforts, so you can focus on truly connecting with members and creating a space that people want to be a part of.
---
Ready to see how Rhythm can help you grow your association?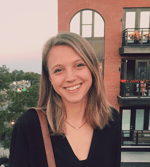 Anna is Rhythm's Marketing Manager. When she's not writing about our latest product releases, you can find her dreaming up her next adventure, riding her bike, or baking her famous espresso chocolate chip cookies.