It's that time again! The Rhythm monthly Product Roundup is our way of keeping our customers in the loop on the small (but mighty) enhancements we make to the platform on a monthly basis.
Over time, these features add up to 365 days of new enhancements and features – and a big difference for our customers and their members!
Key Enhancements
💡Support for Cascading Memberships

If your association offers organizational memberships, it's important that you get the flowdown configured just right. And when organizations join your association, they expect any sub-organizations to get benefits, too.
We've always supported organizational membership – but we recently added the ability for child organizations and their affiliated contacts to receive membership flowdown from the parent organization.
If you're a current customer, this can be enabled on any membership type. When enabling membership flowdown settings on an organizational membership type, select the Cascading Flowdown option and specify which types of organizations (or all) should receive the benefits.

💡Ability to filter on session types + tracks in event schedules
Session types and tracks are a huge part of a successful event – they draw attendees in and allow them to personalize their schedule based on their interests or expertise.
We recently added some pretty cool functionality around session tracks in the portal, but you kept inspiring us with new ideas. Now, your members are able to filter on different session types or tracks when viewing your event schedule in the portal!

💡Option to hide certain sessions or functions from the event schedule
Sometimes your event may include sessions or functions that are not appropriate for the general public. You may be holding back some sessions for after the big keynote announcement or have functions that are invite-only.
No matter what the case may be, we've added the option to hide sessions or functions from the event schedule in the portal.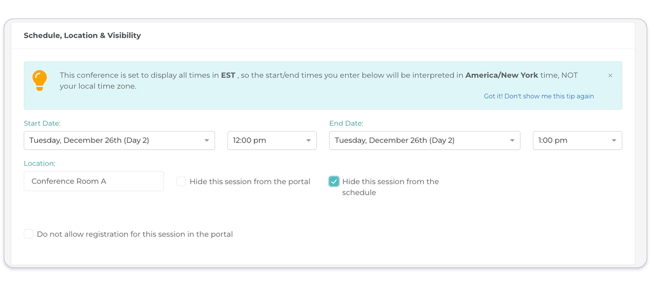 💡Advance membership expiration date based on the payment date
Every association has a different way of calculating member expiration. And when a member chooses to join your association, they want to enjoy benefits for every day they're entitled.
We heard that you wanted the option to choose whether the member's expiration date is calculated based on the day that they processed an order for membership or the day that they paid for membership. So we gave you the power to choose! There is a new option on membership packages that allows the expiration date of a membership to be advanced based on the date of payment instead of the order date.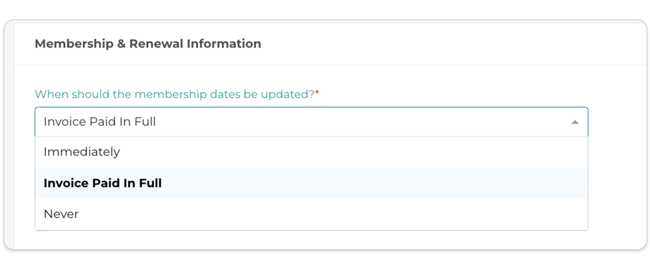 💡Support for a public-facing course catalog
Your course offerings are a big benefit of joining your association so you want to ability to promote them! We added the ability to make your course catalog public – no one will have to log in to browse the courses you offer!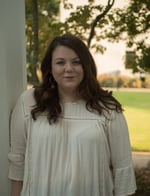 Emma is the Marketing Manager at Rhythm. When she's not thinking about all things content-related, you can find her traveling or shooting 35 mm film.