We've been working behind the scenes on some pretty exciting updates this last month.
Here's your inside scoop on what's new in Rhythm and how we've been making the product better!
Key Enhancements
💡 Support for Managing Child/Descendant Organizations in the Portal


If your association has organizational members, chances are they have child organizations, branches, divisions, or offices below them and they want an easy way to see them all in one place.
Historically, it's been hard for the appropriate parent organization staff member to see and edit all of the information on their own, but no longer.
Now, we've added the ability for headquarters or parent organizations to have greater autonomy over their child organizations, all from the portal. Here's everything they're able to do:
Manage child organizations – including editing, creating, or deleting child organizations
See membership status for contacts belonging to child organizations – and create, edit, or delete contact information for the contacts
Submit certification applications on behalf of child organizations
Pay invoices on behalf of child organizations
Give parent organizations more power over their branches – and take the administrative burden off of your staff.
For current customers who want to take advantage of this new feature, head to the Rolodex (CRM) App > Setup > Settings.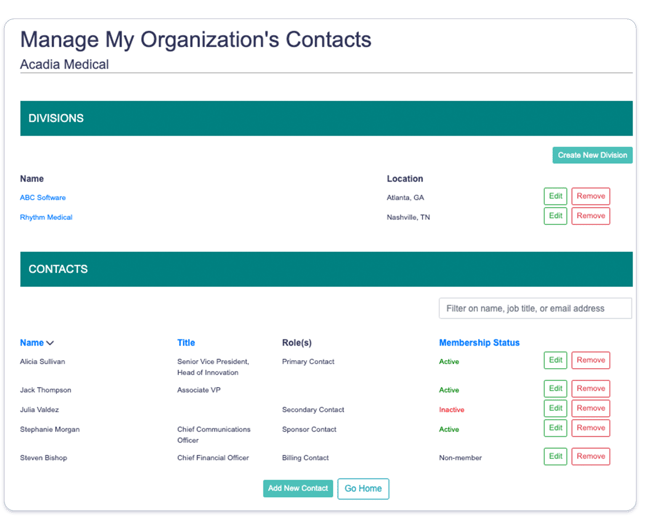 💡 Deeper Filter Options on Event Schedule Pages and Browse Course Pages


For those associations that have hundreds of event sessions or multiple types of courses – we've got you covered.
We added the ability to hard filter your event schedule or certification browsing page – meaning you can choose to only show a specific type or track on your schedule.
Your members have had the ability to filter on these things for a while, but we wanted to give your staff a deeper opportunity to segment your event schedule or course offering pages. When you set any of these hard filters, it will only show the ones that you choose to show on the page.
Maybe you want to have one course offering page that shows only a specific course type that you want to market to mid-career professionals. Or, you want a schedule of event sessions for first-time attendees – and want to hard filter out a session track that is only for VIP members.
Whatever segmentation makes sense for you, you have the ability to hard filter and make it fit your needs.
Here's a full list of everything you can hard filter on:
Event Type
Function Type
Session Type
Session Track
Course Type
Courses
Course Program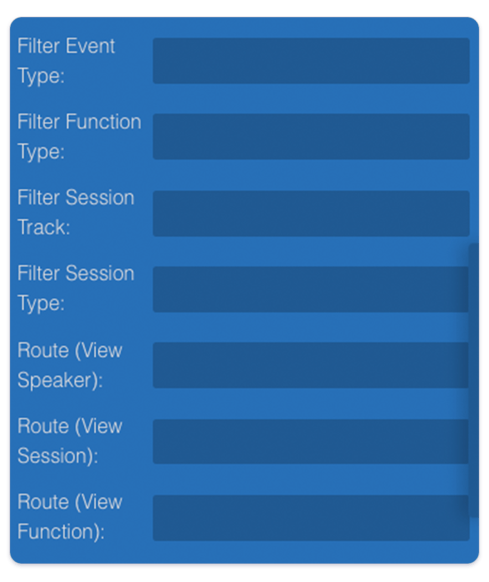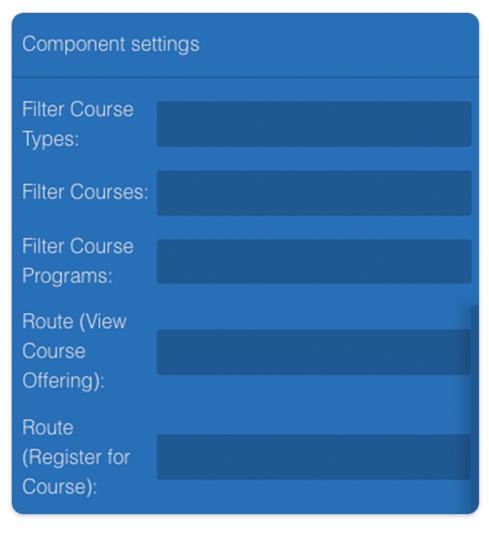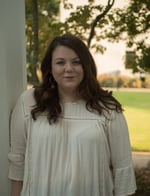 Emma is the Marketing Manager at Rhythm. When she's not thinking about all things content-related, you can find her traveling or shooting 35 mm film.