Sponsorships are likely a critical piece of your association's non-dues revenue strategy. And while it can be easy to focus on that bottom line, it's important to note that sponsorships expand far beyond their monetary profit. Each one is a unique opportunity to link arms with others and establish a partnership that brings value to every party involved.

Sponsorships are inherently complex, and we bet you already know this. Every one of your sponsors has their own needs and wants from a collaboration, which means you need a system that's flexible enough to handle those demands.
Introducing Rhythm's Sponsorship App
Rhythm's Sponsorship App is an end-to-end solution for managing your association's relationships. Use the app to:
Customize sponsorship opportunities and benefits
Allow constituents to sign up and become sponsors
Integrate sponsorships with events
Let staff and sponsors manage sponsorship profiles
Maintain full history of an organization's sponsorship
There is no one-size-fits-all solution to accommodate every association's unique sponsorship processes, so we didn't try to build that. Instead, we created something intentional, flexible, and highly configurable.
We've built a system that can be molded to fit your specific needs, not the other way around.
Sponsorship Application and Purchase
First things first: Configure the application approval process based on the type of sponsorship you're selling. If you've got an unlimited capacity opportunity, you might decide that applications can be automatically approved. If you're selling a more high-end package, such as a keynote speaker spot, you may review each application before approving the best fit.
You'll also have the option to manually process sponsorship sales if needed – and the system will automatically generate an invoice to send to the customer, too.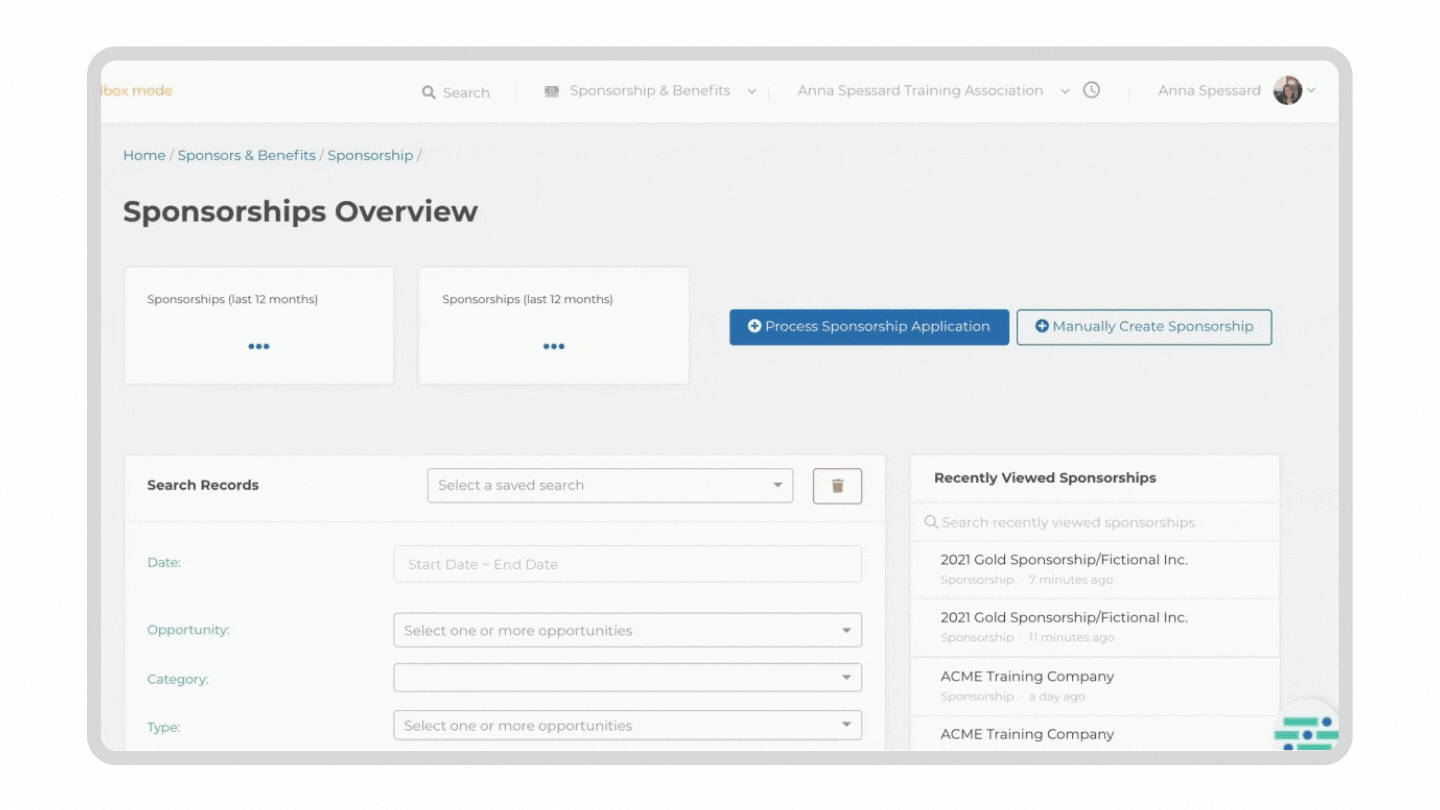 Benefit Management
In the system, you can customize the benefits included with your sponsorship opportunity. When a sponsor's application is approved, they'll have instant access to the benefits included in their package. For example, if the offer included 10 free event registrations, that sponsor would immediately be able to register those members through Rhythm's Events app.
Your association will also have the chance to add additional benefit options to its sponsorship package. Think of these like a la carte menu items – sponsors can choose to add more benefits for an additional price, or they can choose to pass. The system allows different pricing options between a member and non-member sponsor, so you can be sure your members are getting the best value.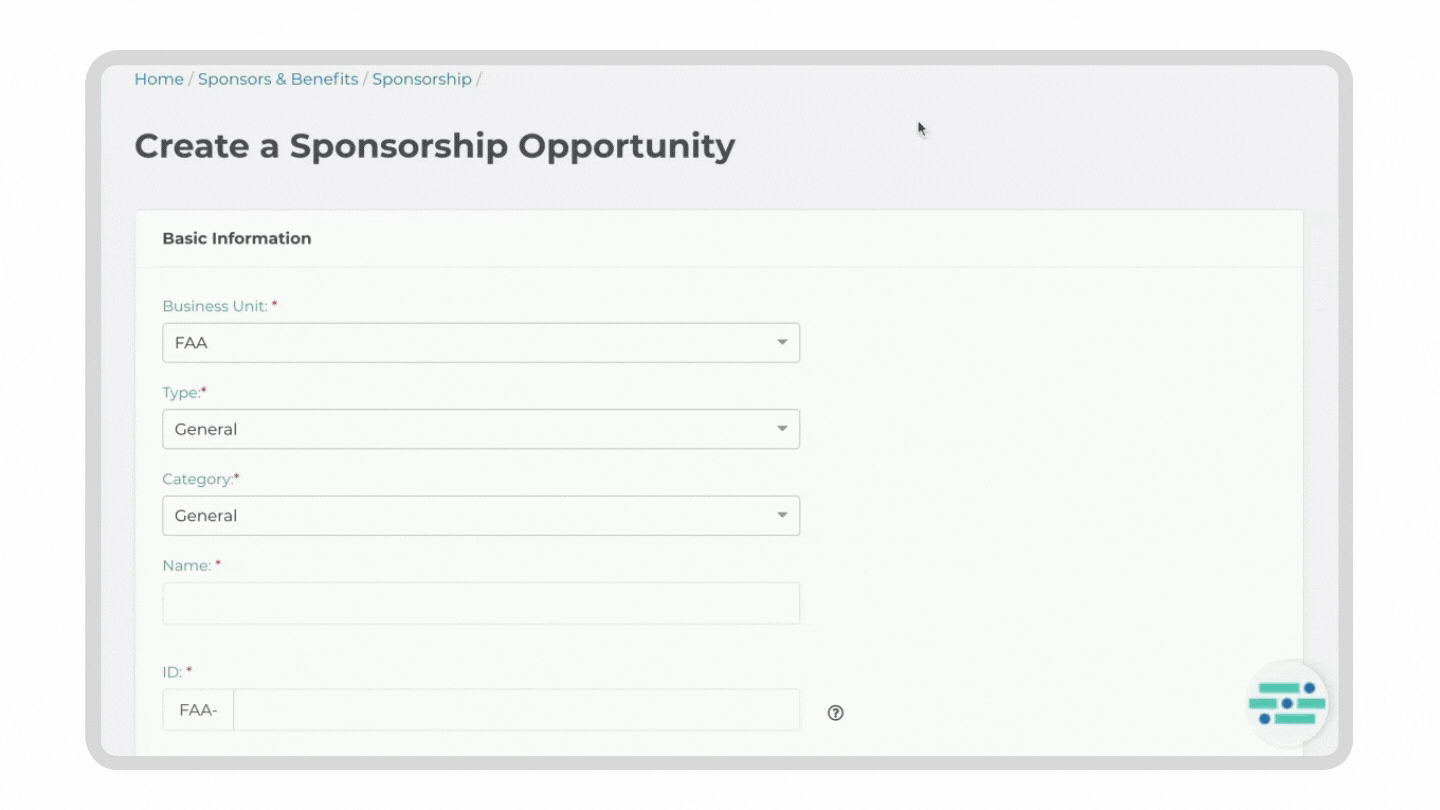 Profile Notes for Record-keeping
Small but mighty, the notes section of each constituent's profile creates a shared space for staff to log details about that sponsor's history.
This is a great place to track the negotiation process, including any additional discounts or benefits that were offered. We know how important it is to have good records, so we made it easy for that to happen.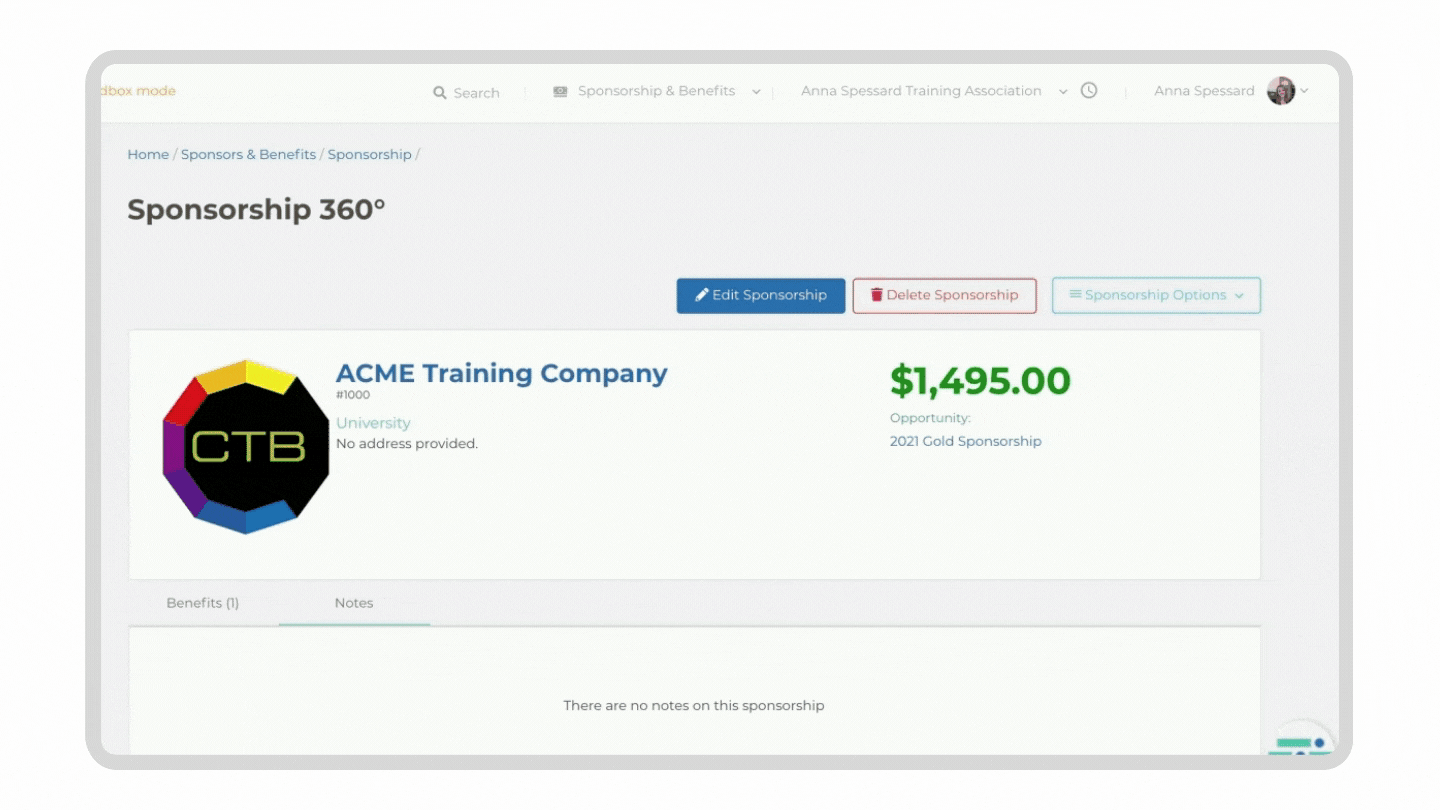 Integration between Rhythm apps
Finally, a way to keep all your records in one place. Even the most detailed or organized spreadsheets don't help when there isn't a universal system for finding, understanding, and managing those files.
With Rhythm's Sponsorship App, it gets even better. You can sync your data between apps to analyze sponsorship trends, integrate seamlessly with events, and provide a consistent sponsorship experience.
Rhythm's Sponsorship App was designed to give you the flexibility you need to manage your unique partnerships. We hope it serves you and your members well, and ultimately boosts the value that everyone gets out of sponsorships. We really are better together, aren't we?