Career Centers are beneficial tools to help members gain access to new opportunities and reduced candidate competition. They can also be used to establish your association as a reputable source of high-quality candidates to employers. When implemented effectively, Career Centers are a great benefit to everyone: your association, members, and corporate partners.
Of course, the more members and partners benefit, the more non-dues revenue you can generate. Even if you don't currently have a Career Center, you should always have the option to start one. That's why we're thrilled to announce the launch of Rhythm's Career Center!
Drive Non-Dues Revenue And Boost Your Membership Value with Career Center
Like all Rhythm products, the Career Center is highly configurable to fit your association's unique needs and processes. Here are a few ways you can tailor this feature:
Design custom job packs
Set job posting expiration dates
Set rules around editing existing job listings
Create custom email notifications
Enable online resume submissions
With an intuitive and navigable portal interface, members can get connected with great opportunities in minutes. Your corporate members will thank you.
Straightforward Setup for Admins
Whether you want something simple or highly configured, setup should always be straightforward. Use the console settings to choose which fields of criteria your members will be able to search and how their results will be sorted.
Create custom forms and fields in order to collect all the information you need from employers, and specify which fields are optional or required. You can even configure a custom job posting process to set expiration dates for listings, enable employers to modify their existing listings, and if so, specify which form should be used for the modification.
And of course, you can create custom confirmation emails and job expiration emails to streamline communication with partners.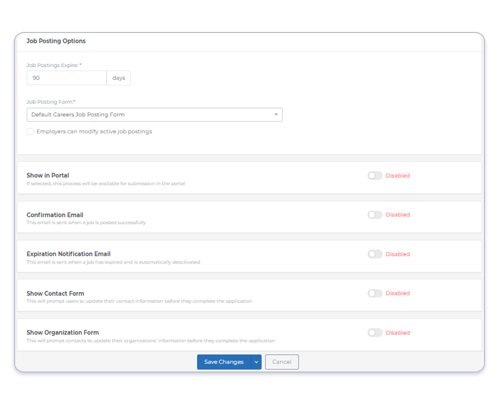 Employer Settings in the Portal
Employers will have access to all the options they need in the portal. Here, they can purchase job packs for a certain number of listings and edit, view, and close their existing listings.
Employers can also enable online job applications, which will allow an applicant to upload their resume and have it immediately sent to the potential employer for review.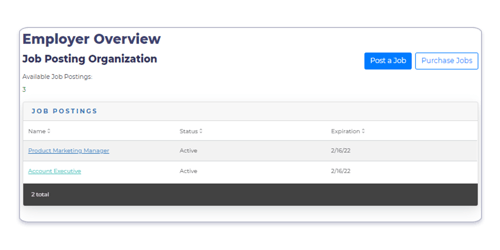 Member Job Search and Application
An online career center offers a single place for members to search for new opportunities. Based on the criteria you have selected in the console, members can search using the allowed fields, keywords, and demographic information.
Then, they can view all the job listing details that have been posted - and apply directly through the portal if the option has been enabled.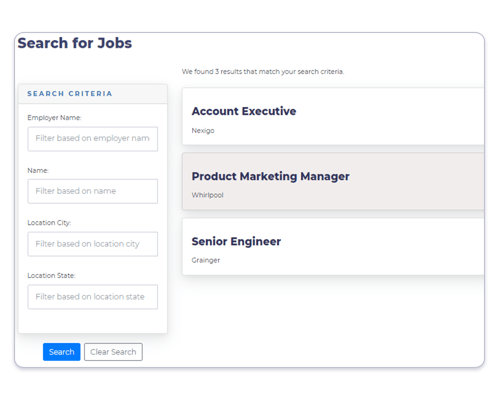 ---
Make it easy for members to get the benefits they love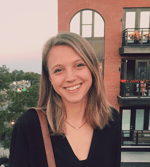 Anna is Rhythm's Marketing Manager. When she's not writing about our latest product releases, you can find her dreaming up her next adventure, riding her bike, or baking her famous espresso chocolate chip cookies.