At the heart of any association are its members. Joining an association gives members a space to network with like-minded individuals and share their interests and expertise. We think finding those individuals should be easy.
In the past, members had to network by using outdated software or attending limited in-person events. But, it's 2021. There should be a better way. And with the last year and a half we've had - we know the value of intuitive online resources more than ever.
That's why Rhythm offers online membership directories to its customers. A single resource for members to connect, learn, and level up their expertise.
Foster a More Connected Membership Base With Membership Directories
Offer a huge benefit to members with a cohesive and robust membership directory. Use this feature to:
Foster a connected, inspired membership base
Help members level up their careers or hobbies
Configure your directory the way you want it
Enable secure messaging so members can easily reach out
Design your directory with various styling options
Choose the most relevant search criteria
A directory is only as good as its search options. You know your members best, which is why we let you determine which criteria members can search with. You can choose from any information field stored in the CRM app, including any custom fields you've added. Then, group criteria into sections that help your members find what they're looking for faster.
If you don't love the field name on the back end, no worries. You can label fields with new names on the front end to provide an intuitive experience that makes sense for you and your members.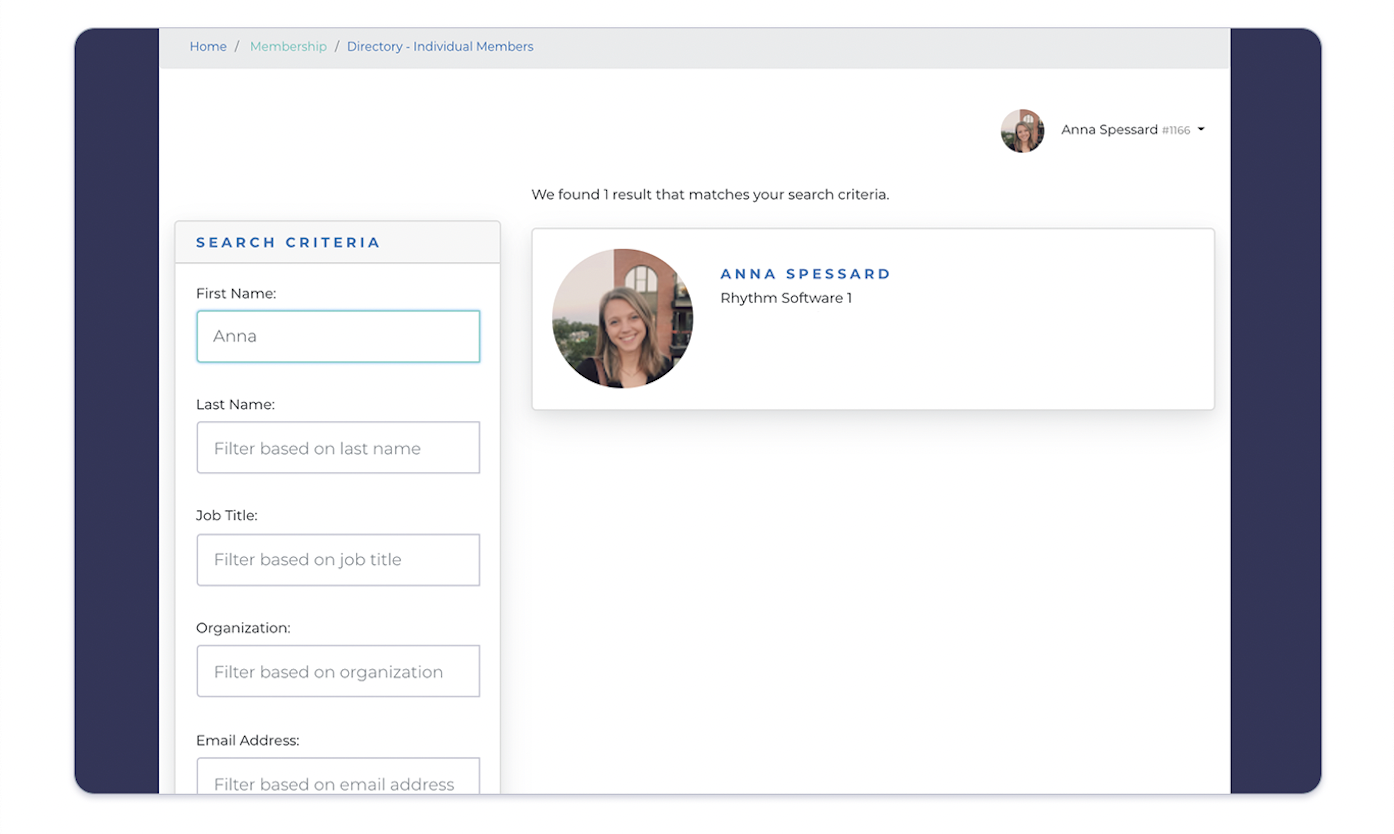 Foster connection with Directory Messaging
The world is more connected than ever – and your members are, too. Foster connection with an easy way for members to reach out by enabling the Directory Messaging feature.
Portal users can send secure messages to directory contacts in an easy and accessible way, without having access to any of the contact's personal information.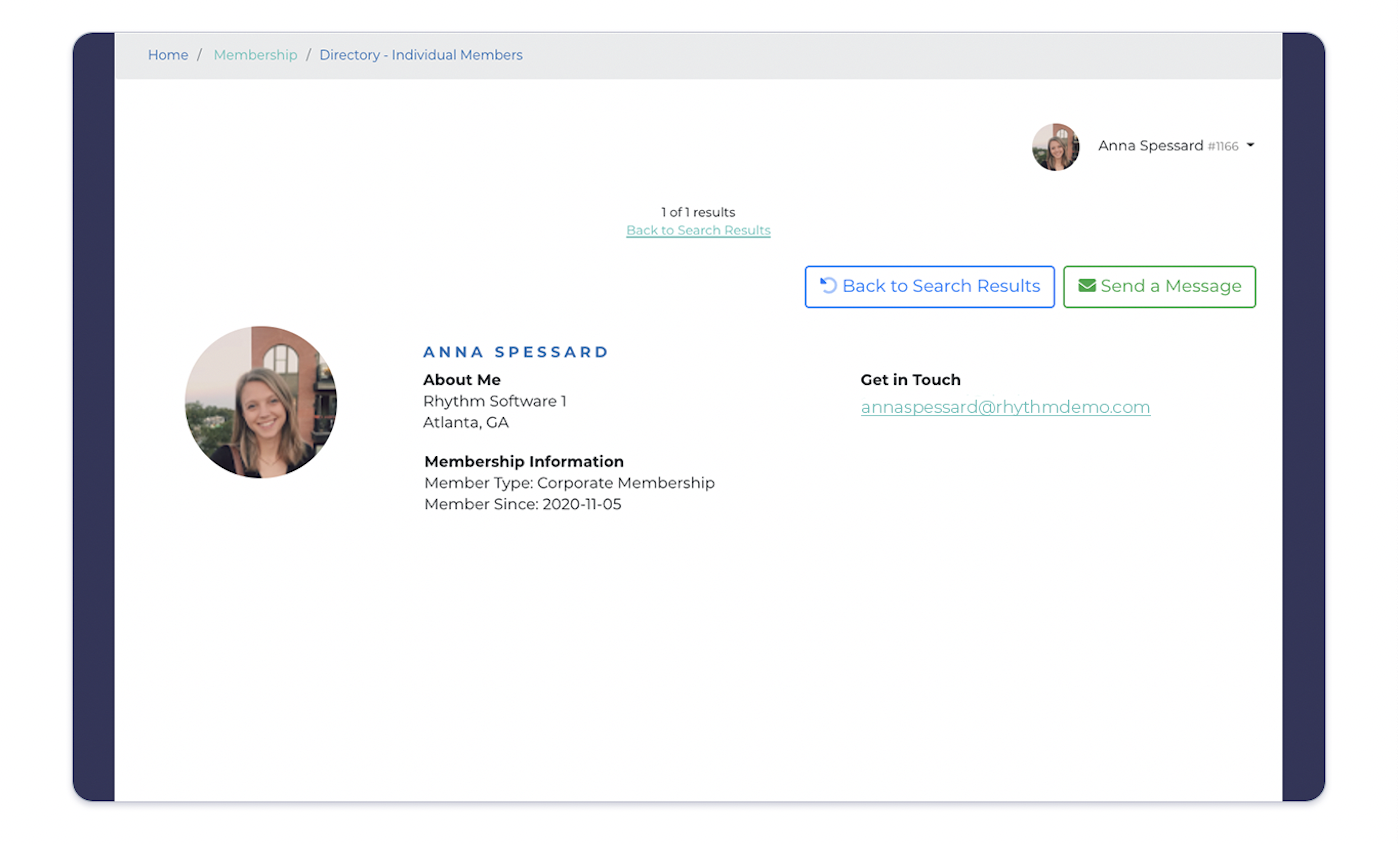 Rule-Based Directory Constraints
Rule-Based Directory Constraints are a tool to further filter the results that will display when your members search a directory. For example, you might want to configure it so that the only results displayed are organizations, not individual members.


Fine-tune your directory
There are countless ways to fine-tune your directory with Rhythm. Set the number of results displayed on each page, select which directory population is included in the search, and sort results based on custom criteria. You can even enable a radius search so that members in the same communities can find each other.
There are also plenty of options to stylize your directory to match your unique look and feel.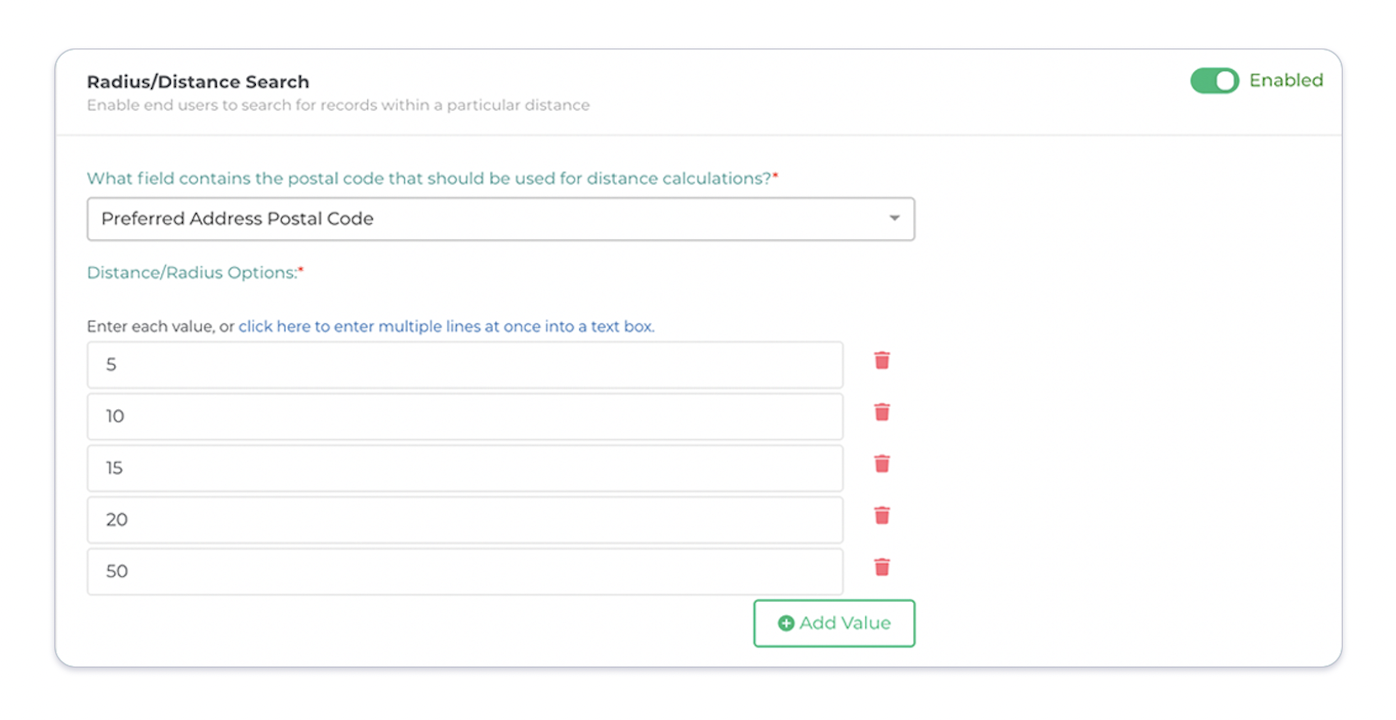 Membership directories are a hands-off way to let members connect with one another outside of in-person meetings and events. Configure your settings in the console today to get started!
---
Bring your members a better experience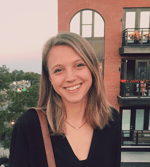 Anna is Rhythm's Marketing Manager. When she's not writing about our latest product releases, you can find her dreaming up her next adventure, riding her bike, or baking her famous espresso chocolate chip cookies.