Your association's membership is what brings like-minded people together and allows them to engage with your association and its benefits for years to come. That's why it's crucial for the membership join process to be seamless – from the first interaction with your member portal all the way through the checkout process, and beyond.
If it's difficult for members to begin their relationship with your association, it can result in an increased staff workload as they call in for questions – or worse, they give up altogether and you lose a potential new member.
Rhythm already supports individual and corporate memberships, but what about those individuals joining as a group? Asking each individual to sign up separately put too much work on future members.
We knew there had to be a better way. With Rhythm's Group Membership feature, one person is able to quickly and seamlessly purchase memberships for multiple people at one time, in one transaction.
Encourage more members to join with Group Membership
With Group Membership, it's easier than ever for your individual members to join at once. Plus, it creates an easier checkout process since it's one payment.
Purchase multiple memberships at once

Save time by paying for everything in one transaction

Configure the group membership options that make the most sense for your association

Enable automatic confirmation emails
Seamless process to purchase multiple memberships, at once
Your constituents deserve an intuitive process anytime they interact with your association – but that first impression counts even more. A seamless and easy process in the member portal makes it easy for an individual to come in and purchase multiple memberships, without all of the hassle.
A dynamic Group Membership process allows you to select from a drop-down list of people in your organization, so it's easy to quickly choose who should receive a membership. But, if you'd like to purchase membership for someone not connected to your organization, that's possible, too! The person you are attempting to purchase on behalf of will receive an email to approve the purchase.
The process is intuitive, too. The Group Membership process allows the group admin to add all of the memberships to the cart one at a time, and then go through one checkout process at the end - once everything is added and looks correct.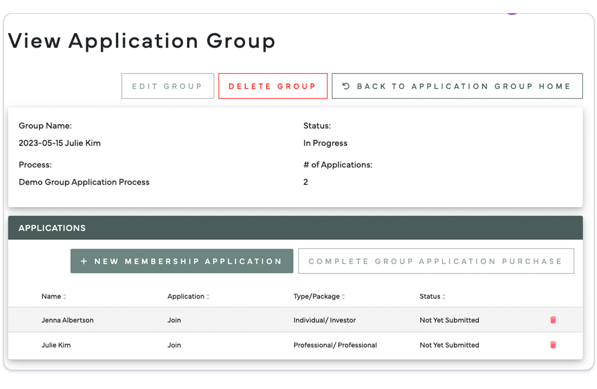 Flexible Group Membership set-up options
Like everything in Rhythm, you're able to set up the Group Membership options that make the most sense for your association.
If necessary, you can set eligibility criteria to decide who should be able to access the Group Membership process in the portal or restrict which contact roles have access. Then, get creative with the confirmation email language that fits your association best.
Choose whether or not you want individuals to be able to purchase membership for those outside of their organization - it's up to you!
The great thing about Group Membership is that it provides value not just for your staff – but for your members, too! Reducing the barrier for groups to purchase membership and streamlining the checkout process is a win-win!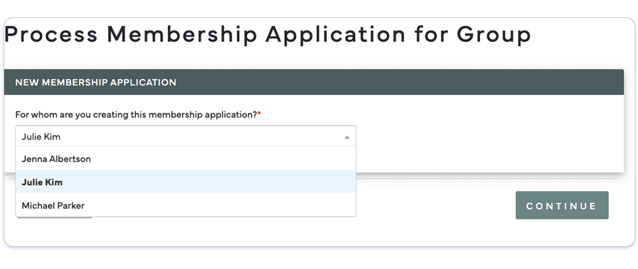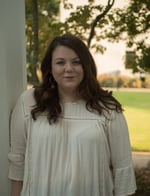 Emma is the Marketing Manager at Rhythm. When she's not thinking about all things content-related, you can find her traveling or shooting 35 mm film.