Today, customers expect technology to be streamlined and easy to use. A confusing or unintuitive discount experience can derail the checkout process altogether. Unfortunately, Association Management Software solutions are notoriously bad at this.
You know the story – the limitations of your AMS force you to create manual workarounds and do all sorts of accounting backflips to successfully offer your promotion. While those workarounds may seem like the best option at the moment, they often leave a trail of additional work behind them, too.
We wanted to make it easy for associations to create compelling and relevant offers for their members. At Rhythm, we're driven by our love for associations and our desire to see them thrive with the most streamlined, current technology available.
Coupons & Discounts in Rhythm – a comprehensive strategy for handling special pricing and discounts
Coupons & Discounts were specifically designed to be flexible, targeted, and scalable. You'll be empowered to offer promotions that excite your members, including things like:
Discount merchandise for different types of members
Offer a simple coupon for 50% off specific merchandise
Customize a coupon for free event registration, with half-off gala tickets
Create a purchasable pass for 3 webinars of any kind during a season
Allow organizations to buy a pass for all of their members to register for an event
Special Pricing Logic automatically applies discounts to eligible members based on pre-configured rules
Use Special Pricing Logic to give automatic discounts to members based on pre-configured rules. This removes manual work for both staff and members while ensuring consistency for each qualified customer.
When a member adds an eligible item to their cart, the price is automatically updated. Almost like magic.
Special Pricing Logic is great for broad, simple offers – like giving board members a discounted event registration or offering 20% off a piece of merchandise to new registrants.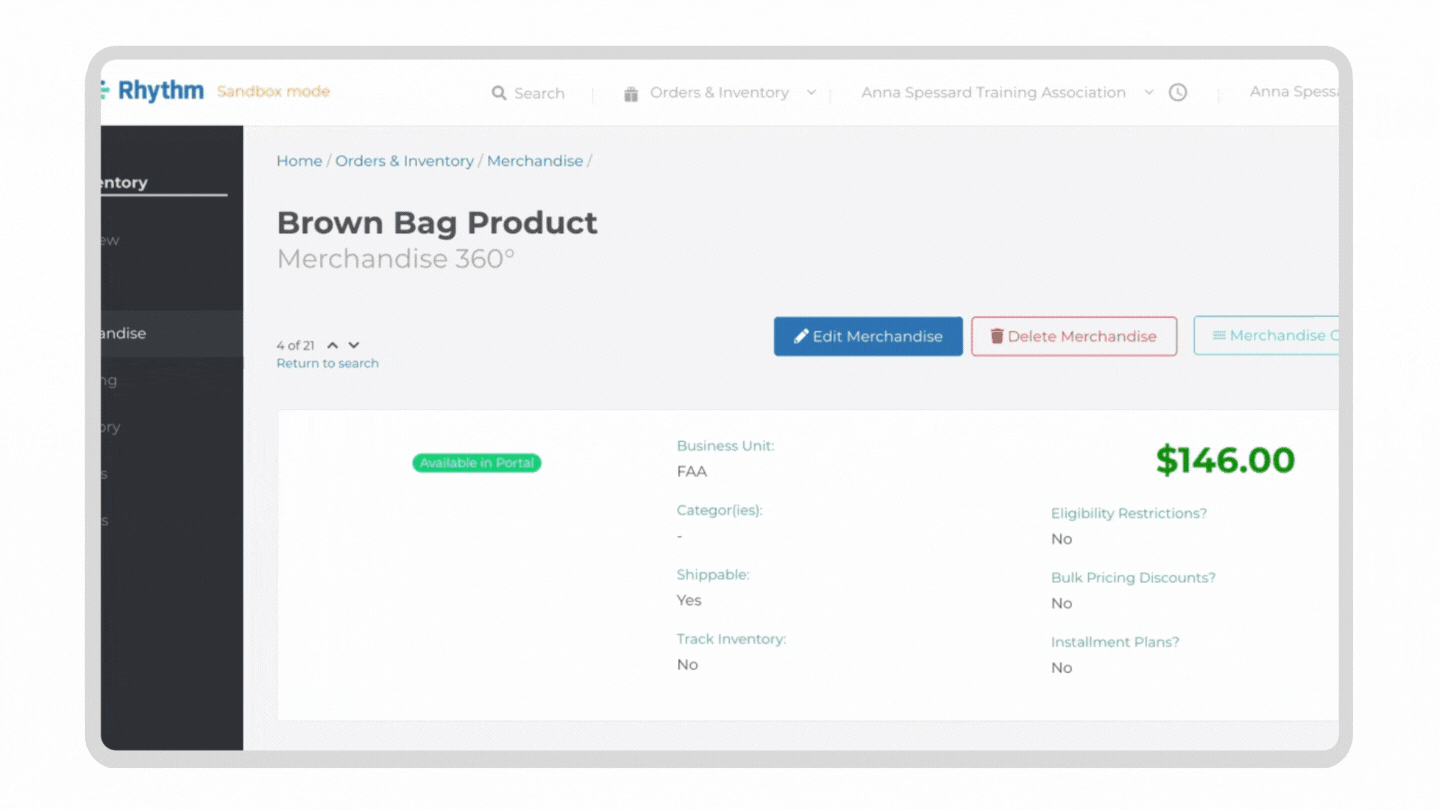 Coupons let you offer ultra-targeted discounts at scale

In the past, coupon codes had a lot of responsibility. They were responsible for signaling what should be discounted, how much should be discounted, who could use the codes, and how long the offer was valid.
While this may have seemed like a great idea at first, it didn't scale well. Association staff had to complete a lot of manual work when they wanted to issue the same coupon to multiple people, and how the discount was applied to the purchased items was often unpredictable.
So, we completely reinvented the entire thing. We separated coupons and coupon codes and gave them each their own distinct responsibilities.
Coupons represent an actual offer or promotion (ex: 20% off an event registration) and they answer questions like:
To which products does this discount apply?
How much should be discounted?
How do we communicate about the discount?
Coupon codes are directly tied to coupons, and they're the actual information the customer will enter to receive their offer (ex: EVENT20). Coupon codes address questions like:
Who should be able to use this discount?
During what dates is this discount valid?
Who owns the discount?
So what does all this mean?
Your association finally has the flexibility to choose what kind of discount is best for you and your members. This system offers a clean, organized way to distribute personalized and targeted discounts to members based on what they find valuable.
The options are endless. Up your marketing game by automatically generating coupon codes for someone when they buy merchandise, giving them 50% off their next purchase.
Or, offer a discounted price on membership renewals to people from Australia.
You know your members best, so we'll leave it up to you to create offers that will make them ecstatic.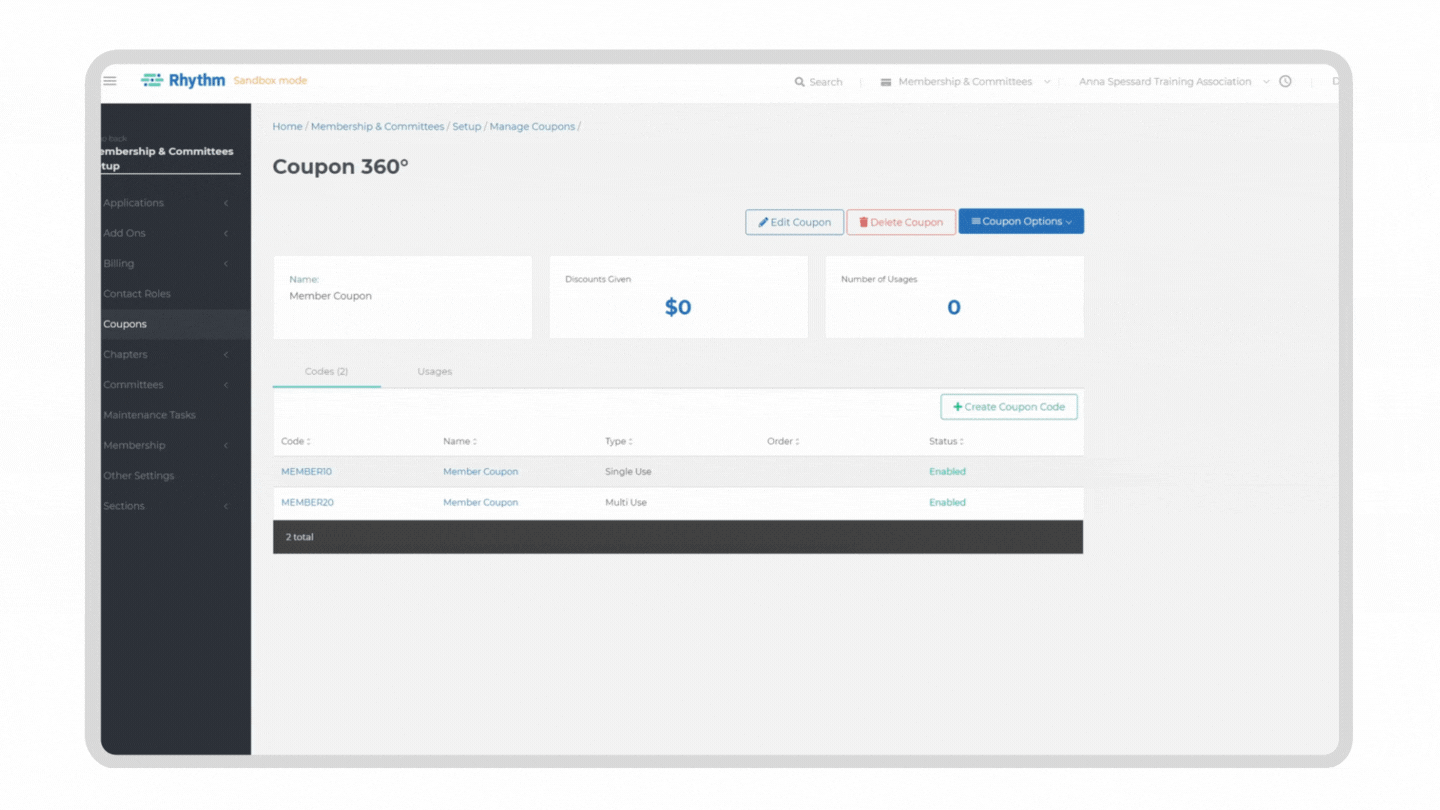 Everyone loves a good deal. Rhythm's Coupons & Discounts feature makes it easy to create personalized, relevant offers and distribute them to your association's members.