Custom Objects + Tables allow your association to collect multiple instances of information from members or constituents. Whether you want a comprehensive work history or to know more about someone's limited edition sneaker collection, Custom Objects + Tables can help.
Since the beginning of time, Rhythm has supported a configurable form. Admins can select various fields to be included, and the member inputs their answer on the front-end. This was great - but we didn't have a way to capture multiple instances of the same type of information, at various quantities.

For example, you may want to ask a member about their education history when they're applying for a certification. Some members will have only attended one institution, and others will have attended multiple. Users should have the flexibility to easily fill out the requested information for one institution (name, years attended, degree earned, etc.) and then, if necessary, add another. Custom Objects and Tables create the ability to do just that.
Before this functionality was available, AMS providers would've had to do a lot of pricey and complex customizations to allow associations to collect the information they needed. We thought there was a better way, which is why we've made Custom Objects and Tables a productized part of Rhythm.
Introducing Custom Objects: The benefits of customization, without the cost
No matter what type of association you are, Custom Objects + Tables can help you collect more comprehensive information from constituents. You'll be able to specify exactly what kind of information is collected with your own custom fields. Here are a few common examples:
Work History
Education Log
Degrees Earned
Volunteer Experience
Collect multiple instances of information from members
Define your own custom fields to gather the right information and get a full picture of your members. For example, if you want to learn more about a member's sneaker collection, you might want custom fields for Brand, Release Year, Color, and Size.

Whether you need to know about volunteer experience, education history, or something else - Rhythm's Custom Objects functionality will give you the options you need to collect tailored, specific, and comprehensive information from members.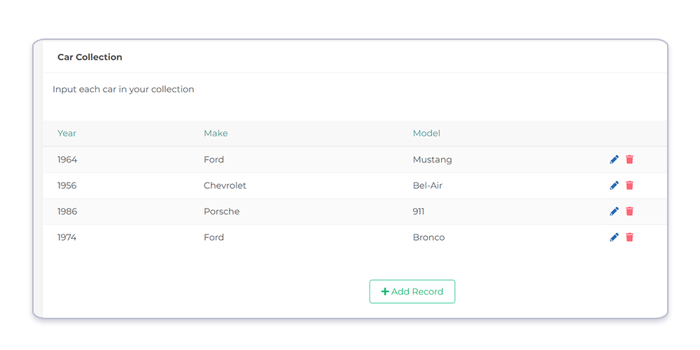 Tailor how information is displayed
Design how information and forms are presented with Page Layouts. You can fine-tune the front-end experience for members in the same way you can with any configurable Rhythm form. Craft a page layout that offers your members a seamless experience.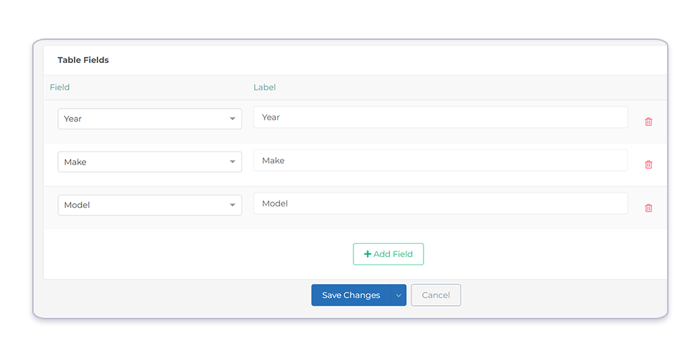 Enjoy the benefits of customization without the price tag
Not only can you create your own custom fields and configure how they are displayed, but you'll also have the option to incorporate calculated fields into a Custom Object. Plus, you can still use any of the conditional elements found in Rhythm's Form Builder.
Normally, functionality like this is only available to associations willing to spend a lot of time and money on customizations from their AMS provider. That's not how we roll here at Rhythm.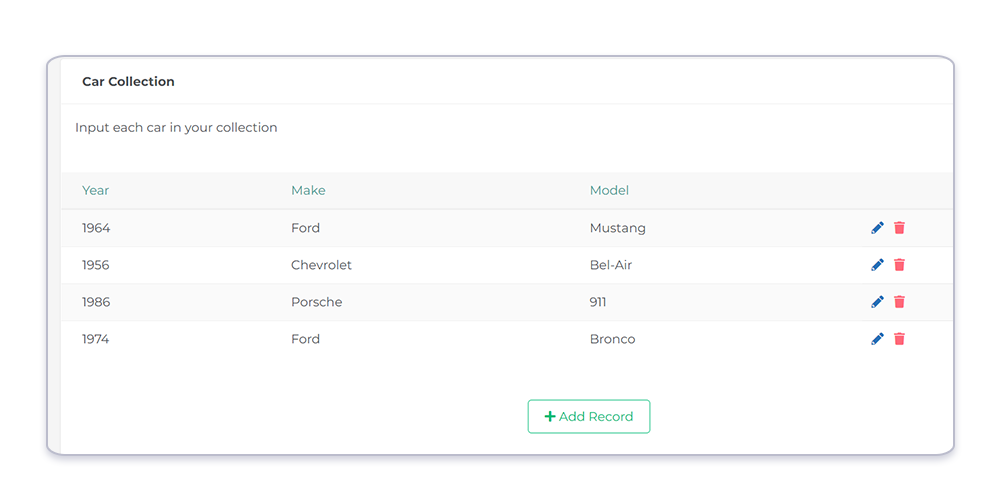 When an idea benefits one customer, it likely benefits them all. Instead of relying on pricey customizations, we have a bias towards bringing innovative ideas to everyone directly in the product.
We've found a simpler, more intuitive way to deal with this traditionally complex challenge - at no additional cost to you.

If you're a customer who's ready to take advantage of Custom Objects + Tables, please contact your support representative. We'll work with you to understand your goals and objectives, then the Rhythm team will configure and implement the feature for you!
---
There's more where that came from