There's a lot that happens before a contact receives an email from your association in their inbox. The content, tone, and timing of your message are crucial. It affects the recipient's perception of your association. Every point of contact between you and your members is a chance to build trust and credibility, so you want to get things right.

Still, errors happen to the best of us. Especially with pre-configured emails that are automatically triggered based on certain criteria, it can be hard to spot mistakes. We designed the Email Preview feature in Rhythm to help proactively catch typos and misinformation by allowing you to send a preview to yourself in seconds.

In the past, association staff would have to go through the entire application, registration, or order process with a test account to see the email that would be generated. It was time-consuming and tedious, especially when they only wanted to preview small changes to the original content.
Instantly Review Pre-Configured Emails With the Preview Function
Now, you can quickly preview the email draft and ensure it looks great. The "Preview'' button is next to every email editor in Rhythm, so you simply provide a sample record ID and enter your email address to receive a preview of what the email will look like.
Generate email previews immediately
Easily review updated content
No need to complete the entire order/registration process
Make stress-free edits with instantly saved changes
ACCESSIBLE "PREVIEW" BUTTON NEXT TO EVERY EMAIL NOTIFICATION EDITOR IN RHYTHM
Conveniently located next to any email editor in Rhythm, use the "Preview" button for product confirmation emails, event registration emails, order confirmations, and more. Just enter a sample ID and your email to receive the preview within seconds.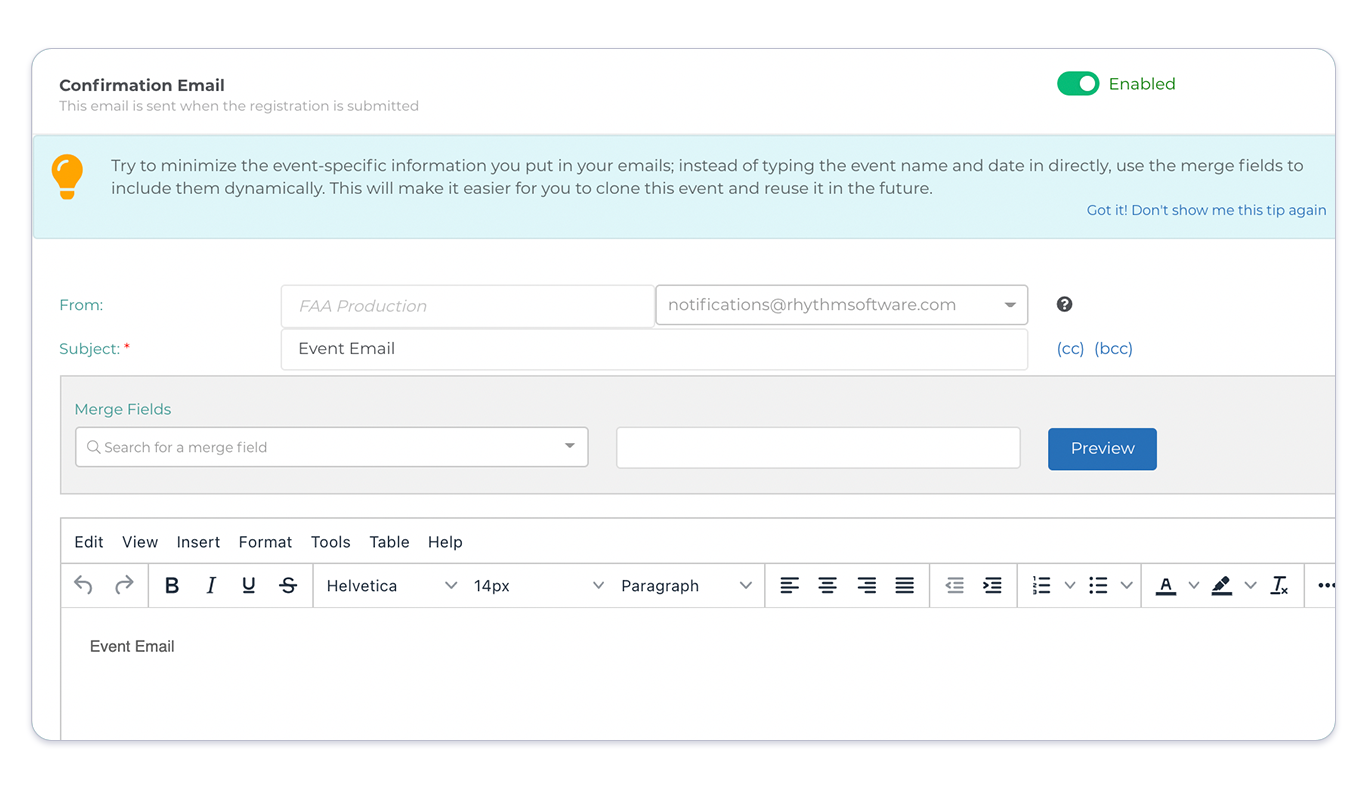 ENSURE MERGE FIELDS ARE DISPLAYED CORRECTLY
The Preview option lets you verify that any merge fields you've included in the email copy will behave as you expected. If not, you can quickly identify the problem and make changes accordingly.

SAVE TIME BY REVIEWING YOUR CONTENT INSTANTLY
Update and review your email copy in seconds, with no need to save your changes. Leave dummy accounts and fake registrations in the past, because there's finally a streamlined way to make content changes and preview them in real-time.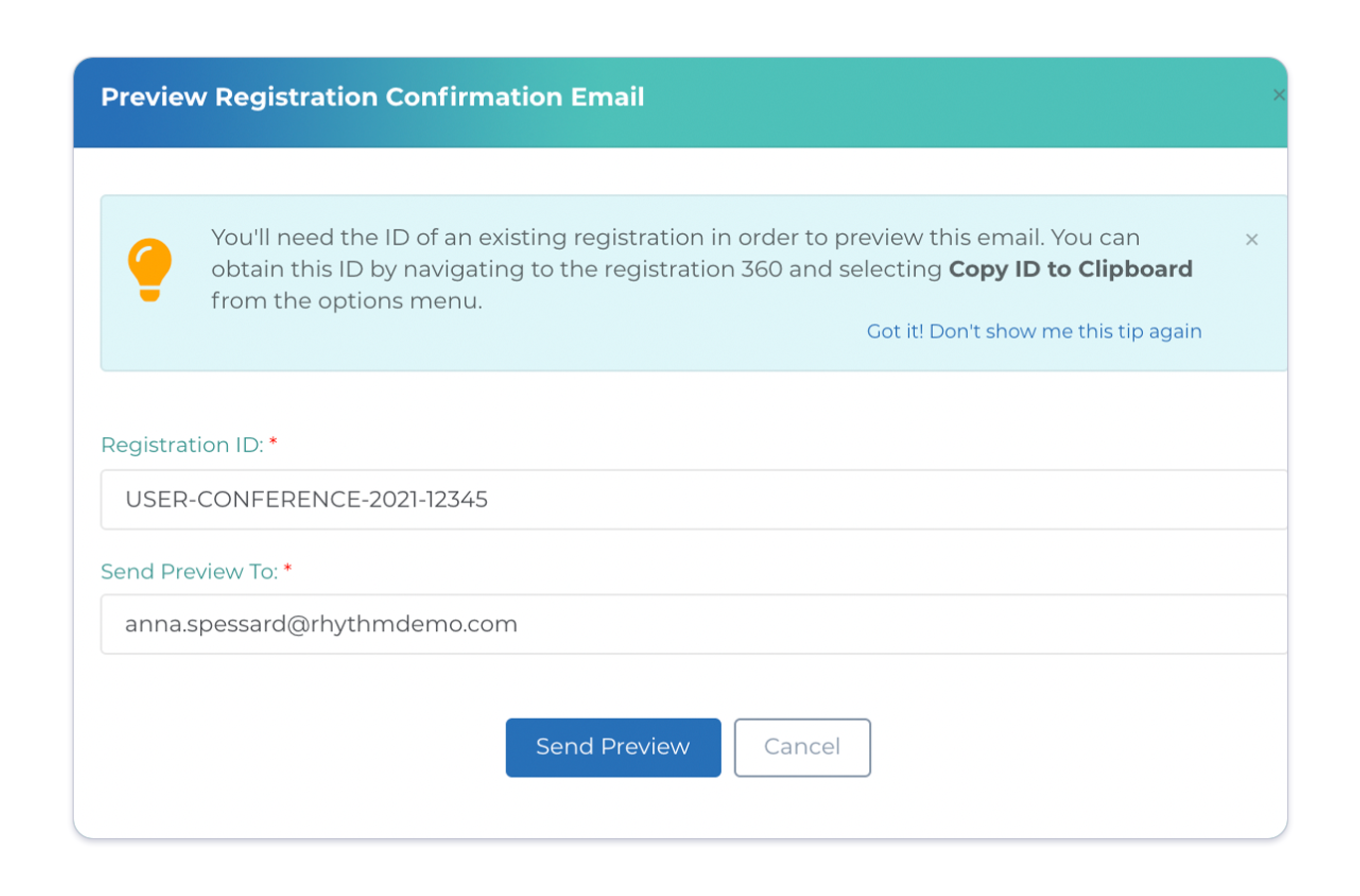 First impressions matter. You want to ensure your members are having a positive experience with your association at every point of contact, including emails. The Email Preview feature helps proactively catch errors or misinformation while simultaneously making edit previews as easy as pie.
---
Let Rhythm do the heavy lifting for you