It's renewal time. You have sent a perfectly crafted, nine email renewal sequence over the last two months, all culminating today: the end of the membership lapse grace period. Despite your best efforts, 10% of last year's members still have not renewed. Let's pick one of them. If you were to focus your efforts on getting just her to renew today, what would you do?
You probably wouldn't send her another email. You would call her up, you would ask her a few questions, and you would see how you could help get her back on board. You would have a conversation.
But you don't have one member; you have thousands, and you don't have time to call them all. Thanks to the new PropFuel integration with Rhythm, you don't need to. You have access to a fully integrated conversational engagement platform that allows you to have two-way conversations with your members, over email, at scale.
With this new integration, you have the ability to create queries in Rhythm that feed contacts directly into PropFuel conversational engagement campaigns. These campaigns allow you to ask questions of your members, capture the Voice of the Member through structured and unstructured responses, and take immediate action with automated workflows.
Common campaigns that PropFuel clients run are:
New Member Engagement - Welcome new members to your organization by asking a series of questions you can use to point them in the right direction and customize their member experience.
Profile Building - Regularly prompt your members to fill in missing profile information right from their email.
Renewals - Engage your members with questions throughout the renewal process, find out who is likely to renew, and who isn't, as well as use tagging and lists to track people for manual follow up.
Lapsed Member Win-Back - Have a list of old members who you would love to bring back? Start a conversation and see if you can fill some of their current needs.
Getting Started
Getting started is easy! You don't need to get your developers involved (really). You can do it all with a few clicks of the mouse. All you need to get started is your Rhythm API credentials; when you've got those, plug them into PropFuel, and the integration will do all the work behind the scenes to keep things running smoothly. Here are a few key things you can do once the integration is enabled.
Pull Rhythm Queries into PropFuel Campaigns
In Rhythm, you already know and love the powerful query engine that allows you to create lists of your members based on any and all data you have about them. Want to know who expires in the next 30 days and ask them if they are planning to renew? No problem, just save a new query in Rhythm that gives you the exact list you would like to target, and you will have a pick list in PropFuel that allows you to pull that query into a workflow. These workflows can be used to pull people into or out of PropFuel campaigns, so you have full control over who is getting what question, and when.
Keep Member Data in Sync with Field Mappings
Rhythm is your system of record, but sometimes you want that data available in other systems like PropFuel for further segmentation and personalization. The PropFuel integration allows you to select which contact fields you would like copied over into PropFuel, and automatically keeps that data in sync when pulling people through queries. This allows you to personalize your PropFuel communications, as well as further analyze the answers to your questions, segmenting responses by demographics, member type, or any available piece of data.
Push Data Back to Rhythm Based on Member Responses
Most importantly, all the rich Voice of the Member data you get from your conversational engagement campaigns shouldn't stay siloed in PropFuel. Using the integration, you can create automated workflows to push back data directly to the contact profiles in Rhythm. For example, you can ask your members for the primary reason they joined your organization, and store that selection as a custom field on their Rhythm profile. Once that data is written back, you have endless opportunities to take advantage of it in personalizing the member experience, including using that information to build additional queries, and even push it into your marketing automation workflows.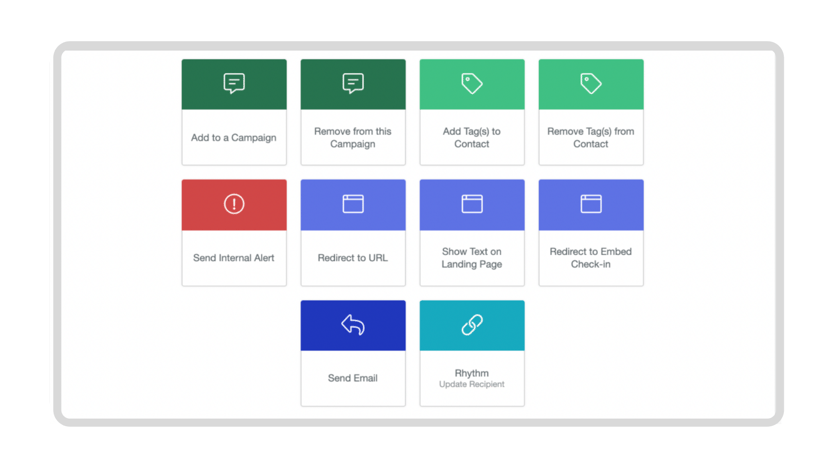 PropFuel allows you to take automation actions when a member answers a question, including writing data directly into Rhythm.
Already using PropFuel? Grab your Rhythm API credentials and get started with the integration today. If you aren't already familiar with PropFuel, and you would like to learn more about how conversational engagement can transform the way you interact with your members, book a demo at www.PropFuel.com.
---
Explore more ways to improve your member experience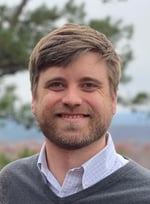 Cameron is co-founder and CTO at PropFuel. He has spent his whole career building software for Associations, when he's not at his desk writing code, you can probably find him chasing his three young kids around a park somewhere in Atlanta.