It's that time again: Rhythm's monthly Product Roundup is here! 🎉
Rhythm Roundups give insight into the enhancements we make to our product every month. Whether that's optimizing existing features, or building new ones, we believe in getting a little bit better every day to make our customers' experience stellar and their jobs easier.
Keep reading to learn more about the enhancements we made in February!
Key Enhancements
💡 Color Coded Event Session Tracks
As an association, you're always looking for easy ways to display member benefits, especially during event registration. That's why we added the option to designate colors next to event sessions, so you can visually group similar sessions together by interest, competency, type, or even if a session provides course credit.
Now, your members can quickly scan your list of event sessions to see a colored dot next to each one to designate which ones they want to attend based on their interests or educational goals.
For current customers, you're able to let the system randomize the colors for each session for you, or choose your own colors to match the branding of your event – up to you!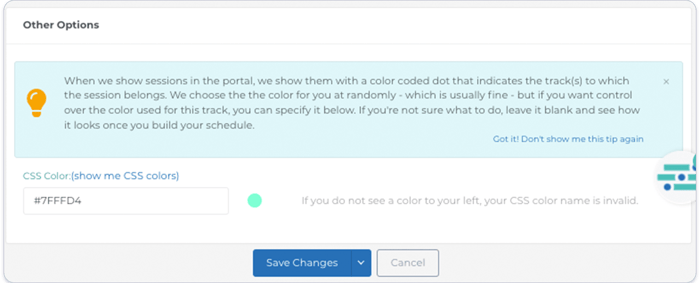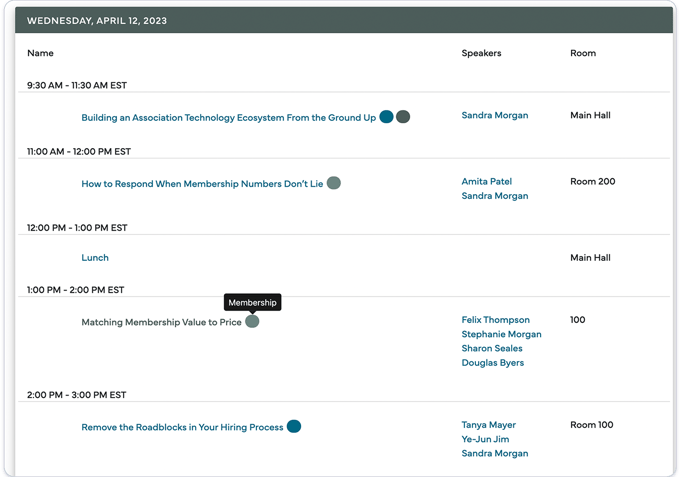 💡 Graphical Breakdown of Abstracts by Status
It's no secret that a lot of work goes into managing abstract proposals for your next event – from collecting them, to reviews, approvals, and more – it's a lot to keep track of!
That's why we've upgraded the app to make it easier for event planners to get insight into the status of each abstract in an easy-to-see way. We added a graph to the abstracts overview page of each event within Rhythm. Here, you can quickly see the status of each abstract – whether it's been submitted, reviewed, accepted, pending acceptance from the submitter, and more.
We made the graph clickable – so you're brought to a list of the abstracts in each stage and take action with your data.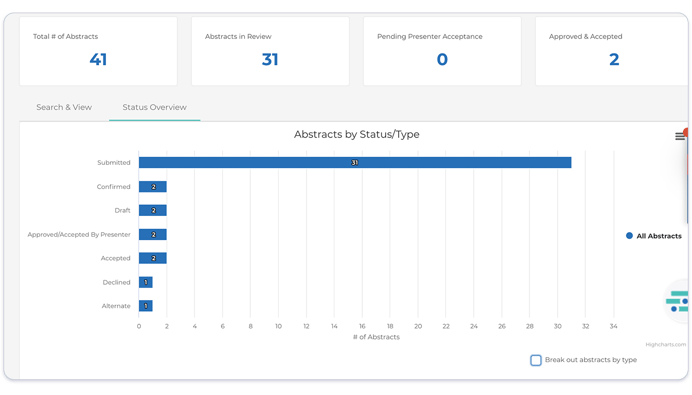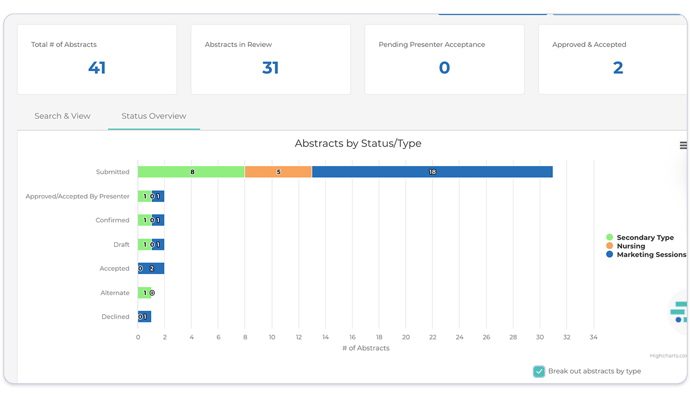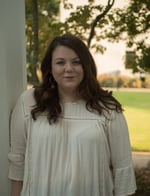 Emma is the Marketing Manager at Rhythm. When she's not thinking about all things content-related, you can find her traveling or shooting 35 mm film.