Large purchases are easier to make when you're able to split the payment over time. When you give your members more flexibility in the timing of an expensive purchase, they're more likely to go ahead and buy now. For purchases like exhibit booths, event sponsorships, donation pledges, or even membership – you want to offer your members an easy way to pay over time.
Installment payments should be easy on your staff too. Billing should be quick – and payments should be predictable. Now Rhythm can manage the entire installment plan lifecycle: from creation, reminders, statements, and updating payment information, to the cancellation of installment plans that have lapsed.
Give your constituents an easier way to pay with Installment Plans
Installment Plans in Rhythm were created to give your members a predictable payment schedule and your staff an easier way to manage and collect payments. With Installment Plans you can:
Make it easier for your constituents to purchase big-ticket items by splitting up the payment over time

Easily edit installment plans that make the most sense for each product

Enjoy complete visibility into your installment plans – open installment plans, upcoming payments, and more

Automate your financial billing and recognize revenue faster with customer statements
Design the Schedule That Fits Each Product
In Rhythm, you're able to configure any type of installment schedule you need, with no limits. Assign installment plans to specific products to ensure that every item has the installment plan that makes the most sense.
When setting up Installment Plans, indicate if you want to charge a fixed amount up front or a percentage of the total amount. Then, you can determine how you want to bill the remaining installments. You may decide to collect different amounts on the first day of each month, on a specific day before the big event, or on a schedule you determine relative to the original order date.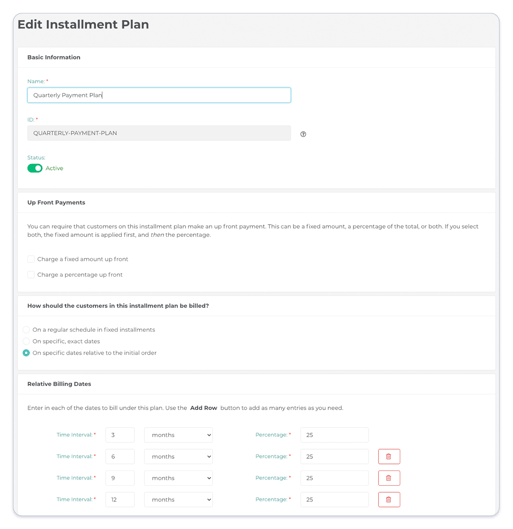 Flexible Installment Options
Rhythm offers a large number of options that let you design the perfect Installment Plan for each product.
Configure the amount due and timing of each installment to create a unique Installment Plan. You can then designate which plans should be offered for any product.
If a particular Installment Plan should be the default for a product, simply indicate the default payment option for a streamlined checkout experience.
Paying over time is a benefit that you offer and delays receiving your revenue. If you want to charge a convenience fee in exchange, Rhythm makes that easy too.
Keep an Eye on Your Installments
With all the available payment options processing the right payments on time can be a lot of work. Fortunately, Rhythm manages all this complexity for you and gives you a full view into all your ongoing Installment Plans. That way you're able to easily dig into the details of any installment plan order and quickly see which installments are open, which have been paid, and what's upcoming.
Your staff has complete control with the ability to change the payment methods, modify future installment dates or amounts, or process one or more installments immediately.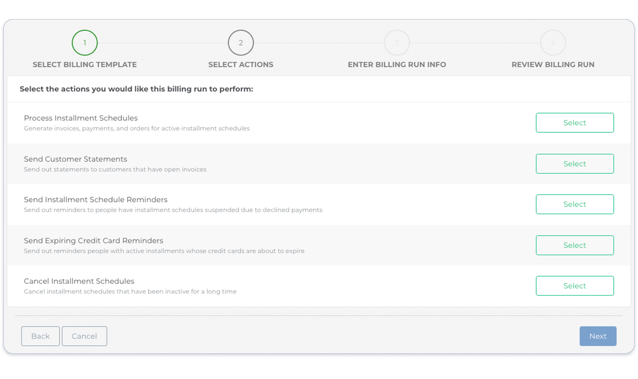 Outstanding Balance Reminders with Customer Statements
When someone has invoices that are past due, you want an efficient way to collect the payments.
Rather than communicating about invoices individually, with Customer Statements, you can consolidate multiple invoices into one easy-to-consume view. Use Customer Statements as a reminder of all open invoices as well as the total balance due.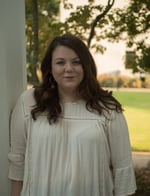 Emma is the Marketing Manager at Rhythm. When she's not thinking about all things content-related, you can find her traveling or shooting 35 mm film.