Every month, we like to publish a Product Roundup here at Rhythm. This is like our honorable mention award. It's a place to recognize our latest product enhancements that weren't big enough to get an update of their own - but we still think you'd like to know about them.
At Rhythm, we believe that a great product is just as much about optimizing existing features as it is building new ones. While we're always adding more functionality, we're also listening to our customers and making enhancements that will give them a better experience and make their jobs easier.
We hope July's added functionality improves your day-to-day experience and helps you offer a better one to your members, too.
Key Enhancements
💡 Help text for award category confirmation emails

Many associations have award programs with multiple categories. To make things easy for your applicants, it makes sense to want to acknowledge which award category that your applicants have applied for, right in the confirmation email.

We use merge fields throughout the system for confirmation emails. Typically, it's simple – you add the merge field you want and the system pulls the appropriate information into the email. This merge field was a little trickier. We know that most associations don't have HTML programmers on staff, so we went ahead and added some help text to the top of the screen, right there in the platform, so you can easily just copy and paste it whenever you need it!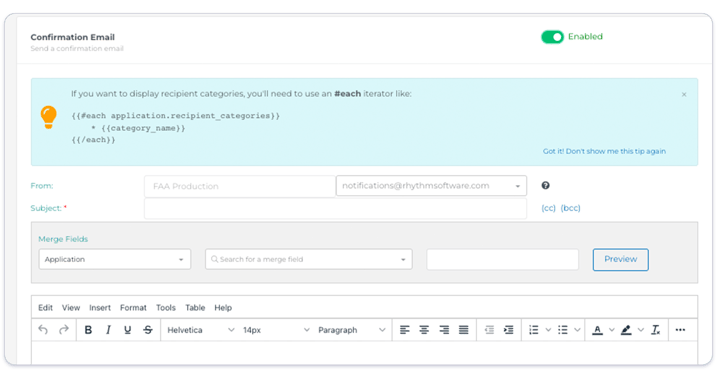 💡Support for inventory adjustments in the console

Rhythm now supports the ability to manually adjust inventory amounts in the console!

We heard from our customers that having to submit an engineering request to remove inventory previously wasn't ideal – so we added the ability to do it yourself, quickly and easily!

To make sure you have the correct number of inventory listed on any product in your online store, simply head to a product 360 screen or the inventory overview page to adjust the number of inventory!

Quick tip – to lower the amount of inventory for an item, make sure to include a minus sign before the number to remove. To remove 5 items from stock, simply enter "-5".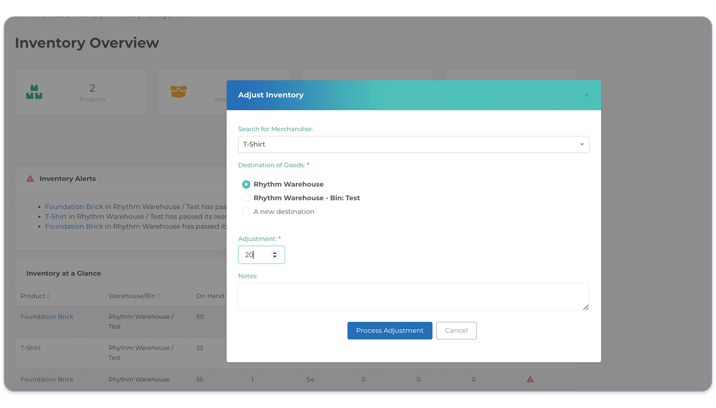 ---
Ready to discover a better way to do things?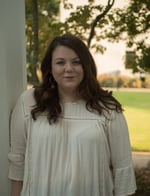 Emma is the Marketing Manager at Rhythm. When she's not thinking about all things content-related, you can find her traveling or shooting 35 mm film.