The Monthly Product Roundup is here! This is a quick lineup of cool upgrades we've made in the past month that we think you'd like to know about.
We've said it many times, and we'll continue to say it: Customer delight is our north star here at Rhythm. And we've learned that it doesn't always take a big new feature release to make customers happy. Sometimes it's the small tweaks that pack the biggest punch - something that says, "we hear you, and we got you."
Keep reading to see what kinds of product enhancements we added in November.
Key Enhancements
💡Chapter Documents
If the option is enabled in the console, chapter leaders can manage their chapter documents in the portal! They can upload important and time-sensitive documents so that their chapter members have access to relevant information more quickly than ever, without your staff having to lift a finger.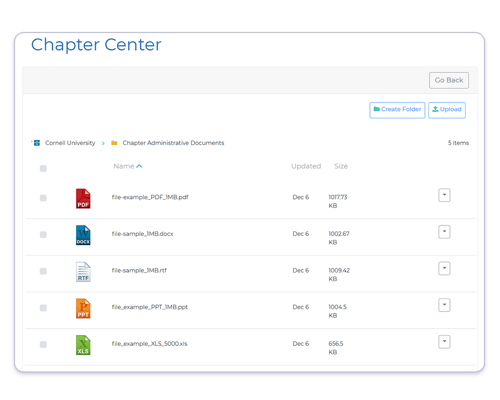 💡Maximum Discounts
In November, Rhythm added an alternative way to offer tailored discounts. Along with a set percentage, you can specify a maximum dollar discount that a coupon can yield. This is great for ultra-specific discounts where you want to offer a percentage discount up to a certain dollar amount. For example, you might enable a 10% off coupon for event sessions, up to $50. You know your members best, so we'll leave it to you to create offers that will make them ecstatic.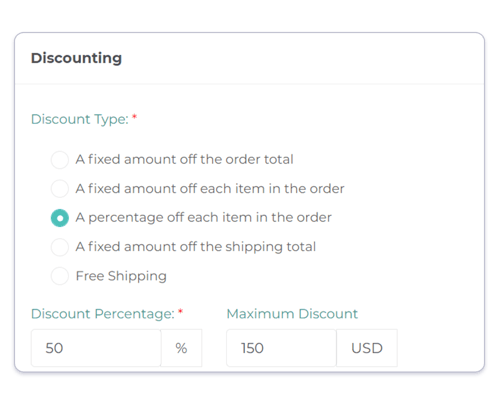 💡Save and Return Later in the Portal
With this upgrade, portal users can start filling out some forms, save their progress, and return later to finish the process. Your members are on the go, and this Save and Return functionality gives users the flexibility to complete tasks on their own timeline.

Forms with the Save and Return functionality enabled are as follows:
Membership Applications
Event Registrations
Event Abstracts
Certification Applications
Job Postings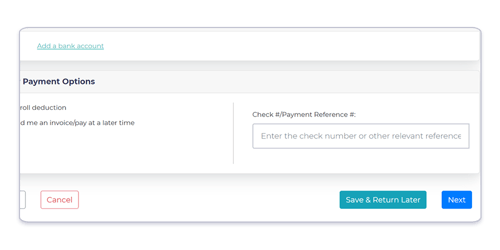 ---
Ready to discover a better way to do things?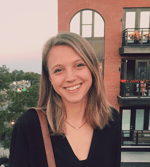 Anna is Rhythm's Marketing Manager. When she's not writing about our latest product releases, you can find her dreaming up her next adventure, riding her bike, or baking her famous espresso chocolate chip cookies.