The days where complex data reports could only be created by those who speak SQL are gone. Now, everyone needs to be able to access information and pull lists from their AMS. There's no time to wait for someone else to do it.
This is a common problem with many Association Management Software (AMS) solutions. They offer elaborate data extraction tools, but you don't need all those complex capabilities to pull a simple list of new membership applications or financial transactions.
So we built something more streamlined – something that everyone could use, not just a handful of people.
Introducing Rhythm's Query Engine Experience
Rhythm's Query Engine is both user-friendly and powerful. Use queries to:
Segment lists for targeted marketing emails
Generate rosters/membership lists
Get notified with updated lists of new membership applications
Find out which members are up for renewal this month
Generate a list of financial transactions
Select your criteria and add your filters, preview the file to make sure everything is as it should be, then run the query. No SQL needed.
Query Center
Every Rhythm app has its own Query Center, where all related or previously run queries within that app will live. This ensures that the information most important to you and your association is accessible and easy to find.
Every individual event you organize within Rhythm will also have its very own Query Center. We wanted to make sure you could still quickly and seamlessly access specific queries, even after you've hosted hundreds of events.
Share your query with your entire organization or keep it to yourself. With different folder options, it's a breeze to manage, organize, and share your lists.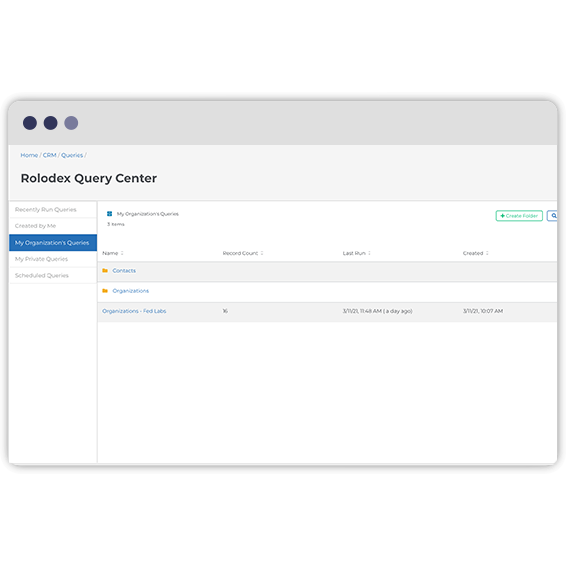 Pre-joins
Early on in the design process, we realized the need for an intuitive, cross-app query function. We wanted to give you a wide range of options for how to gather your data, but we didn't want to make things arbitrarily complicated.
So we predicted the kinds of information you might want to join together – like Event Registrations and Membership Records – and created an easy way for you to do that.
Nothing's lost, either. If a pre-join doesn't have what you're looking for, you still have the flexibility to create your own grouping and pull data as you need it.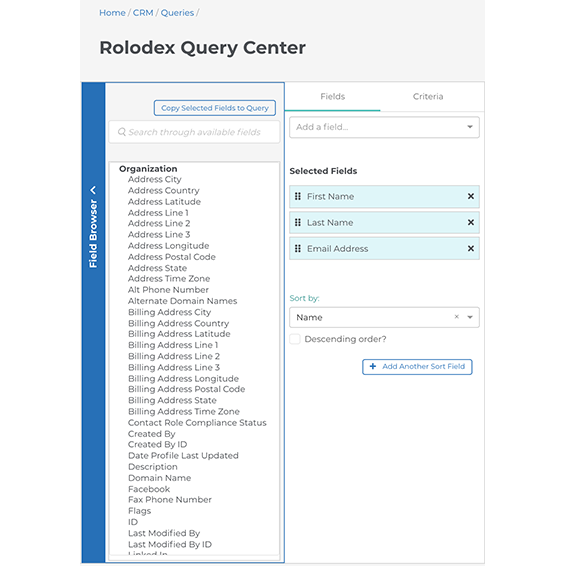 Query Preview
Rhythm's Query Preview feature shows you a snapshot of what your final file will look like. Instead of hoping you've chosen the criteria that will give you the right information, you can check your selections and make proactive adjustments before running the query.
Data retrieval can be tricky by nature. We hope the Query Preview takes some of the guesswork out of your process.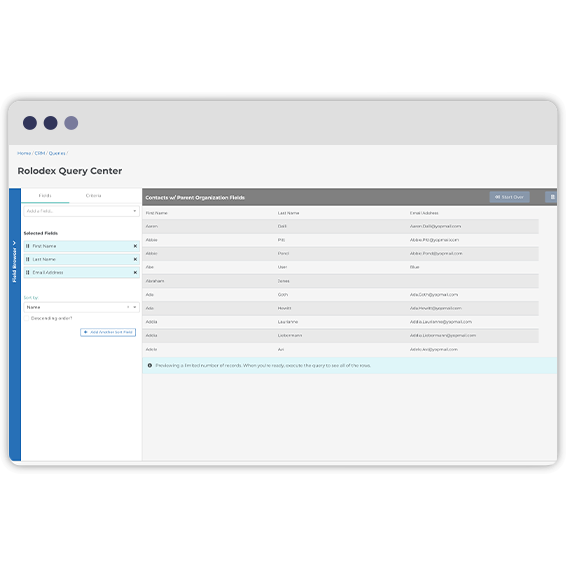 Schedule and Share Queries
Once you've created several custom queries, you can easily share the most important ones with your team via download or email.
You can also schedule queries to be delivered straight to your inbox on a recurring basis. Whether you want a weekly event registration update or a notification when there's a new membership application, Rhythm's Query tool can make that happen.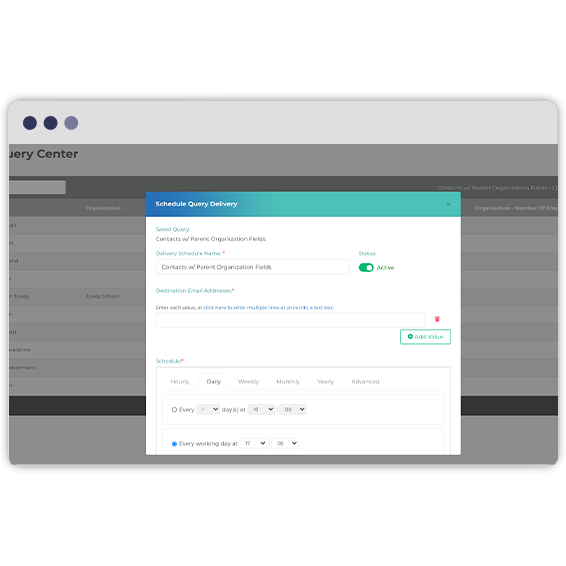 Queries should make your life easier. By helping you gather information that helps you better understand your members and your internal trends, you can make better-informed decisions about the future of your association.
We're always looking for ways to make your operations more delightful, and new updates like the Query Engine are no exception. We've built this with feedback from you (our customers) and we'll continue to innovate and improve on it as we learn more about what you need most.