Last February, Home Depot needed to hire 100,000 new workers ahead of its busy spring season. Rather than rely on established hiring practices, the company changed its approach. It advertised that an applicant "could receive an offer within one day of applying," dropping the time needed to fill a position from five days to one. By radically accelerating the hiring process, Home Depot solved both its worker shortage and created a stir in the human resources world. The question everyone asked was: "Should I speed up my hiring process, too?"
The short answer is "Yes."
In the past several years, hundreds of thousands of workers have lost jobs, changed careers, resigned, or taken sabbaticals. Competition has been fierce to fill open positions and civility seems to be a scarce commodity.
But speed isn't the only issue influencing your ability to hire talented employees who fit your culture. It may be time to examine all of your association's hiring practices, especially if you are currently working to fill open positions. Here are 8 questions to ask about your association's hiring practices:
1. How long does it take your association to find a new employee?
We've all heard the phrase to "hire slow and fire fast," but how slow is too slow? According to Linkedin, 41 days is the average time for businesses to hire a new employee. That's the average. Companies hiring hourly workers, like Home Depot, can reduce that time to one day. Companies hiring highly specialized engineers can take almost 90 days to hire. Associations will fall closer to the average of 25 days to hire information workers.
You certainly want buy-in on a new hire from existing employees, and you want to be sure their technical skills suit the position but are three or four rounds of interviews the best way to identify suitable candidates? Candidates these days are applying for several positions at a time (sometimes several positions a day, according to Indeed) and can easily ghost you if you're not competitive. If your process takes too long, it's likely that you'll miss some of the most talented applicants.
ghost: [ ˈgōst ] verb
to cut off all contact with (someone) abruptly and usually without explanation
2. Have you been ghosted by a candidate recently?
If even one viable candidate has ghosted you, you need to examine your hiring process. You're looking for the most talented person possible who is also the right fit. You'll have a harder time finding the best person if your competition is able to snap them up because they have a better or more streamlined hiring process or offer. It isn't all about speed, but you don't want slow responses to turn off viable candidates.
3. Do you ghost your applicants?
Ghosting doesn't only happen on the applicant's end. Companies are famous for ghosting prospects. It has been commonplace for companies never to acknowledge the receipt of an application. Applicant tracking technology, however, can relieve much of the burden of screening candidates and communicating with them. A simple email or text to keep an applicant informed about the progress of the search can go a long way towards building trust with prospective employees. And that's important because a rejected applicant who gets no feedback is much less likely to apply again or do business with your company. Your actions during the hiring process reflect positively or negatively on your association's brand.
4. How much information do you give your prospects?
As you move forward with the interview process, sending your candidates updates via text or email is a good way to keep them involved. You can standardize the information you share with candidates and schedule automated messages to touch base with them, making it easier to reach out to them during the process. Doing this well will set your association apart from most others. Building relationships with candidates is to your advantage during the hiring process, even if you don't extend them an offer.
5. Do you describe your employee value proposition well enough?
Candidates often move on to other job opportunities because they believe the other association will be a better fit – even if it's not. How well you communicate your employee value proposition to candidates can influence their interest. Candidates are not only interested in working, they are also interested in making a difference, something that associations are primed to deliver. Take a look at how your association's mission is described in your recruitment materials. This is a great place to share your story with prospective employees.
6. Is your recruitment process streamlined and efficient?
Examine your recruitment process from top to bottom. Start with the job description. Most job descriptions are overloaded with everything anyone ever thought the person in this position should do. They are often indecipherable and strip out any charm the job might offer. Looking for creativity? Check the job description for its creativity. And after you look at the job description, examine every stage of the hiring process. Are all the interviews necessary? Is the skill-testing appropriate? Who will make the final decision? Try to strike a balance between your need to know the applicant and the applicant's need to get to know your association.
7. Do your pay and benefits meet market standards?
This is easy to say, but sometimes hard to do. Determine if you are competitive. The effort may extend into assuring your pay scale is within industry guidelines and adjusting the titles and responsibilities of current employees to match best practices. You can't hire the best if you don't have a competitive offer.
8. Do your intangible benefits make your association a great place to work?
Salary isn't everything. Your association must have more to offer employees. Ask your current employees what they think about culture, flexibility, collaboration, work-life balance, continuing education, and the importance of DEI in your association. Make changes as needed. By taking their comments into account, you may be able to impact all your employees positively without breaking the budget.

Finding the best person for the job isn't ever an easy task, especially if your hiring practices are outdated. Asking questions about how you recruit and hire – and then acting on the answers – can help you attract the employees you need.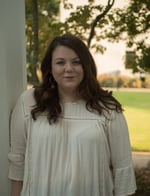 Emma is the Marketing Manager at Rhythm. When she's not thinking about all things content-related, you can find her traveling or shooting 35 mm film.