Over the past two decades, there have been major shifts in the way we use technology - and associations were no exception. In the 90's, Windows ruled. Anyone else remember when you loaded software with a CD-ROM? This is how the first association management platforms were introduced.
And then came the internet.
When I came onto the scene in 2003, I was helping create and deliver the industry's first SaaS AMS to get association tools and member data out of the office closet and into the cloud.
Today, we conduct business from our tablets. We socially connect on our phones. Shouldn't the member experience happen on these devices, too?
That shift is what brought me back.
What I'm here to do
If you ask anyone in product management, they'll tell you being able to drive innovation in their respective industries using customer feedback is the ultimate dream. When Andrew and Jim first came to me about Rhythm, they were excited about the new advancements in technology that are allowing us to build the first cloud-native AMS.
Do you want to know what got me amped?
We're building Rhythm with our customers. Every step of the way, we're challenging decades worth of assumptions by asking customers if every function works the way they (and their members) need it to. We get excited when our users are excited. We're motivated by hard asks. We're done with the status quo. Just like associations, we want more.
The game is on
There are two big things we're trying to accomplish here: improve the basics and be inspired by the possibilities. As the Director of Product, it means I'll be spending a considerable amount of time with customers so I can understand what drives them today - their goals, pains, and processes. It also means I'll be investigating industry trends and new technologies to learn how we can incorporate them into Rhythm's product roadmap.
At the end of the day, we want Rhythm to be the AMS associations (and their members) have always needed and I could not be more excited to be on that team.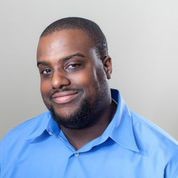 Daryl is the Director of Product at Rhythm. With almost 15 years experience in the association space, Daryl is dedicated to building an AMS that our customers love. Outside of work, you can find Daryl building some of the best Spotify playlists ever or repping first base for his softball team.