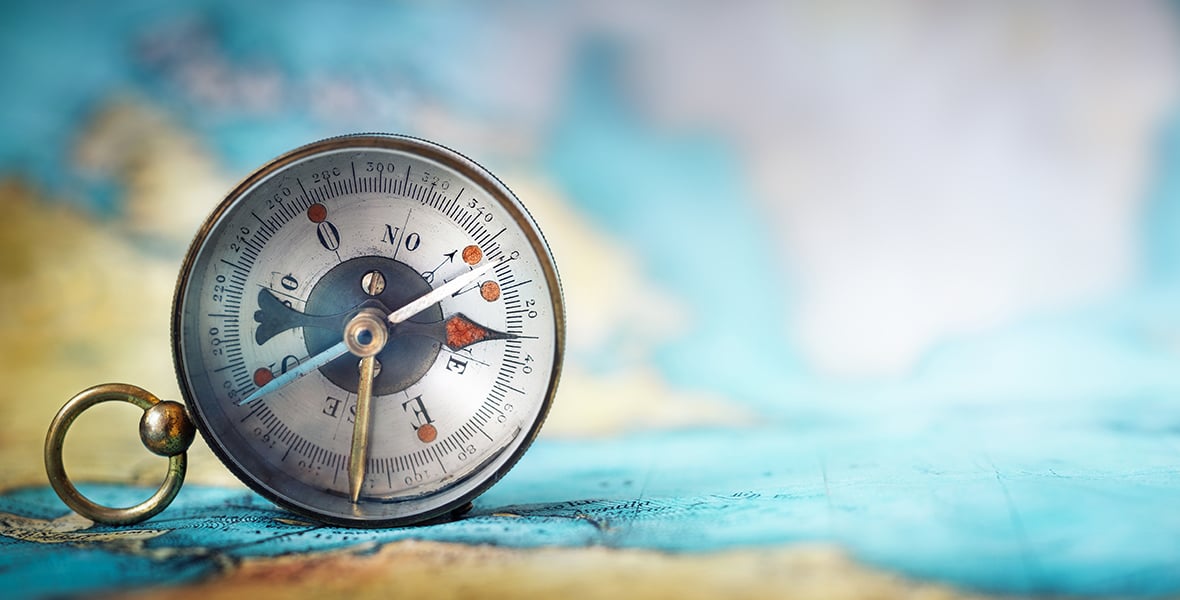 If your association is serious about having a member mentality, then you and your team need to revisit the membership lifecycle. Ya know, the journey your members take from being strangers to becoming lifelong members.
Traditionally, the membership lifecycle focused on what the association wanted to happen at each step. What the association considered success to be.
We're proposing that the membership lifecycle should actually be centered around the member. Crazy concept, we know. We believe that if you truly understand your members at every stage of the lifecycle, then you can begin to offer them the experience they're looking for.
That being said, we reinvented the membership lifecycle to reflect this new revelation. Here's what it looks like:
1. Aware
Member Mindset:
At this stage in the journey, they're strangers. They know very little, if anything, about your association and what benefits it offers. They may have stumbled across your association looking for more information about an interest or problem they have. Or maybe they heard about you from a friend or colleague. Either way, they've come to your association to learn more about something.
Goal of This Stage:
If a stranger has come to you to learn more, then you need to offer answers to her questions and solutions to her problems. Provide value before extracting value. Give people a reason to dive deeper into what you offer.
Take Action:
Informative Website

Attract newcomers to your website by making it easy for them to learn what your association does and who it serves
Clearly publish membership options, prices, and benefits
Utilize Search Engine Optimization (SEO) tools to draw visitors that are searching for terms relevant to what you do
Make sure your site is mobile friendly, as most traffic today is driven by devices other than desktops

Educational Content

Craft valuable and relevant content that prospective members will enjoy without trying to sell them a membership
Determine your prospective member's content format preferences by looking at how your current members consume content. This could be videos, newsletters, blog posts, webinars, or PDFs.

Relevant Social Media Channels

Audiences now prefer to consume information from social media platforms instead of via email
Prioritize your social media activity by measuring which channels garner the highest audiences
Drive engagement on social by repackaging content to be consumed there
The Payoff
By providing value and an exceptional experience before they ever become members, you're giving strangers a meaningful reason to join your association. With every relationship you build, you are establishing your association as a trustworthy and credible one.
2. Join
Member Mindset:
Strangers become prospective members the moment they share their contact information with you. They might have filled out a form on your site to receive a content offer, or maybe they attended one of your events. They have done something to suggest to you that they may consider joining your association, but aren't quite across the finish line yet.
The Goal of This Stage:
Associations are facing fierce competition to stay relevant these days. In this stage, it's important that you effectively illustrate member benefits so your prospective members have no choice but to join.
Take Action:
Association Management Software with a Solid CRM

You need a way to track prospects and understand whether they are converting into members or not. Monitor activity at a granular level.
Configure your CRM with fields that are specific to your organization so you can record information that's important to you.
Check for duplicate records so that you're not harassing prospects.
Validate addresses so that your prospective members are receiving marketing material that you're sending to them.
Analyze prospective member metrics to optimize your recruiting approach.

Helpful Marketing Campaigns

Diversify the way prospective members can choose to interact with you. Be available.
Instead of interruptive email marketing campaigns (which we all hate to receive, yet somehow still send out), allow your prospects to sign up for newsletters that are specific to their interests. Craft segmented and personalized campaigns based on what you know about them.

Give Them What They Want

Let prospective members determine the price of their membership. By offering tiered membership pricing, you allow members to choose a package best-suited for them and a payment plan that meets their needs, reducing the likelihood of failed conversions.

Make It Easy to Register

Welcome to the 21st century. If you're reading this and your association still has a manual membership registration process, we have a problem. Your registration form should be digital and intuitive for the user while offering a secure way for them to submit payment. This has the added bonus of recording all of that information through automated levers in your AMS while also delivering member benefits instantaneously.
The Payoff:
By making it easier for prospective members to learn more about your organization and whatever it is that interests them (profession/hobby/cause) along the way, you are giving them every reason to join. Prove to them that you understand their needs and can deliver a meaningful, valuable member experience.
3. Engage
Member Mindset:
The moment someone becomes a member, there's an expectation that she's going to get some kind of value right away. Depending on your association's programs and benefits, that might look a little different from someone else's. There's a reason this new member joined and, chances are, she's looking to fulfill it quickly.
The Goal of This Stage:
There are two halves to this whole. As the association, it's your responsibility to provide a meaningful experience that your members value. In order to do that, you have to know exactly what that is and have a team that's dedicated to making that happen.
Take Action:
Experiment and Measure

In order to run effective experiments, you have to know what you're measuring. Just like any experiment, you'll need to identify your independent and dependent variables (the things that change and the ones that don't).
Make sure your AMS can track the data you're interested in analyzing and, ideally, can also do the analysis for you. Remember, the time you spend in Excel making pivot tables is time you aren't spending executing on ideas that benefit your members. Find an AMS that can publish this analysis for you in real time and you're ahead of the pack.
Track more than just vanity metrics (numbers that make you feel good, but don't actually mean anything). Look at metrics that you can put to work.

Onboard with Confidence

Take advantage of that new member high by immediately introducing your new members to the benefits they receive and getting them plugged into programs and events relevant to them. This is easier when you know exactly why a member joined your association (maybe add that question to your membership registration form?).
Craft a new member email campaign that highlights ways folks can get involved with your association. This could be upcoming events, member forums, continuing education courses, and more.

Relevant Pathways to Engagement

All of that nerdy analytics stuff we covered above? Time to put it to use. The more you learn about your members, the better you can segment them and give them personalized experiences.
Depending on what you learn about your members in your experiments, you might have to make adjustments to current programs or create new ones. It might mean you host your annual conference somewhere new next year. Be open-minded to change when it comes to what your members need to stay engaged.
The Payoff:
Fully understanding your members and what drives them allows you and your staff to provide value at each step of their member journeys. When members realize the full value of their membership, they begin to engage at a higher rate, are more likely to renew, and can be nurtured into champions.
.
4. Champion
Member Mindset:
Here, the member sees value in her membership. She attends events, chats with other members on discussion boards, and always reads the member newsletter. She's likely to renew her membership when the time comes.
The Goal of the Stage:
Renewal is a good goal to have, but what if you could get something more valuable from your members? Your current members are your strongest acquisition lever. They can engage your more dormant members while recruiting new ones. The trick is to mobilize them so that the good-will you have fostered is put to work.
Take Action:
Show Them a Little Love

When members feel valued, they're willing to do more. Highlight engaged members in your member newsletter. Treat them to a VIP experience at your annual conference. Send a handwritten note on their member anniversaries. Go the extra mile for them and they'll do the same for you.

Incentive for Referrals

Make it easy for your current members to refer new ones and reward them whenever they do. Word-of-mouth marketing is cheap and effective. If your AMS can automate this process, even better.

Measure Member Health

You can measure member health in two ways: objectively and subjectively. For an objective look, there are a multitude of metrics for you to consider such as portal login frequency, email open rate, event attendance, online community participation, and more. For a subjective look, conduct member feedback surveys and measure the results.
When you're able to easily identify satisfied members, you can mobilize them to do more.
The Payoff:
When you respond to feedback and show appreciation in a human way, your members will respond in kind. The more champions your association has, the more opportunities you'll have to grow and deliver on your mission.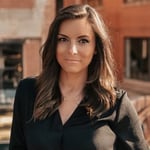 Kelli is the Senior Director of Sales and Marketing at Rhythm. When she's not diving into what makes associations tick, you can find Kelli planning her next trip or playing with her two rescue pups.