A wise executive director once said, "You can't cut your way to profitability." He should know.
New technology had disrupted the industry his association served, membership declined as the industry consolidated and the association's future was uncertain. Ultimately, his association merged with another, and together they worked to fulfill a newly-defined mission.
As revenue declined, this association tried to cut expenses. It reduced staff size, cut travel, restructured its retirement plan, took a fresh look at health insurance, and considered salary reductions. The staff tried to maintain programming, but they found that they couldn't cut expenses enough to offset the ongoing revenue shortfalls. In addition to operating with a lean budget, they needed to generate additional revenue.
In this case, disruptions to the industry were so severe that generating additional revenue with the existing member base was not possible. Merging with another association to increase the member base was the best remedy.
If you're in a similar situation, it may be possible to generate more revenue and keep your association from having to reorganize radically. You might ask what steps you can take to address a decline in membership and revenue. Here are our suggestions:
Raise Membership Dues
For some associations, raising dues is an infrequent activity and requires an abundance of caution and planning. For others, dues increases are automatically applied periodically. In fact, research shows that the most successful associations – those with the highest member retention – raise their dues automatically every year. The increases are generally less than 10%, but they are consistent.
If raising dues is a complicated issue for your association, you'll need to discuss how a single increase or several increases can help fund your core mission. Get a clear picture of what it costs to operate your association and adjust your fee structure accordingly.
Consider Adding Membership Categories
Whether or not you raise dues regularly, you might consider opening membership in your association to new cohorts of people or new types of companies. Allied professional categories can help increase your member base and provide new revenue streams. Of course, you'll have to weigh the level of new revenue against the cost of providing programming for new members. You might also consider a membership category for the general public, if that's appropriate. If your association is national, consider establishing membership agreements with state associations or the reverse if you are a state association. If your association could serve professionals outside the U.S., consider creating an international membership category. If you are a trade association, consider opening membership to companies outside the normal profile. That could involve higher or lower revenues, different production levels, or locations outside your normal footprint.
Develop New Educational Opportunities
If you already operate a credentialing program, consider the possibility of creating a certificate program for those members who don't qualify for full credentials. If you don't have a program in place, develop a credentialing program. Develop new educational opportunities like micro-credentialing. Add educational sessions to your conferences and charge separately for them. Make webinars available on demand and charge accordingly for them.
Increase Networking & Sales Opportunities
If you have a small trade show, find ways to make it bigger. Suppliers to your industry appreciate having access to their best potential customers – your members. Members enjoy being able to shop for products and services they need in a low-pressure environment. Creating new business relationships is beneficial for your members and suppliers.
Advertising & Sponsorships
Review your advertising and sponsorship opportunities. Get feedback from members and suppliers about what works for them and what doesn't. Structure pricing to benefit the association as it provides a service to members and suppliers. Check with your financial advisers to be sure you won't be taxed on revenue that is derived from advertising.
Leverage Your Assets
Some associations are fortunate to own their office buildings and other real estate. With work-from-home employees, you might not need as much space as you own. Make it a priority to put your real estate to work. Lease office space to affiliated businesses or create shared and leased workspace. If you have an event or educational space, put a rental program together and develop a marketing plan.
Be Creative
Each association has its own personality and no single article can address all the ways your association can increase its revenue. If you and your team can tackle financial challenges with creativity, you can make a difference. Always keep your mission and your members in mind as you plan.
As you work to increase your revenue, be sure to promote your new programs. Prospective members will have more reasons to join, and current members will have more reasons to renew.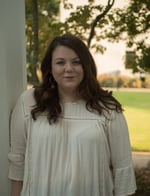 Emma is the Marketing Manager at Rhythm. When she's not thinking about all things content-related, you can find her traveling or shooting 35 mm film.