The implementation process for association management software is the time when the provider gets to deep dive into your association's workflows and needs so they can properly configure your new system. Before diving headfirst into implementation, there are some internal discussions that must take place to ensure that all of your priorities are in order.
1. Project Team
Throughout the implementation, you want to make sure you have all of the right people in the room while simultaneously avoiding having too many cooks in the kitchen. Identifying the members of your implementation project team in advance can help with that.
First, you want to determine who will act as the project manager for the implementation. This person will communicate directly with the AMS provider, coordinate all of your internal resources, and keep track of the schedule to ensure the project is following deadlines.
From there, you should identify the team members who will regularly use the AMS. Consider your various subject matter experts (SMEs) that can detail internal processes and nuanced needs - be sure to include them in discovery meetings. This will be important as your provider begins to tailor the system to your needs.
By giving all of the proper stakeholders a seat at the table during implementation, you're making sure that every box is checked.
2. Critical Success Factors
AMS implementation projects are busy by nature. There are tasks to complete, priorities to maintain, and deliverables to meet. In the middle of all the activity, it's essential to remember your critical success factors for the project.
Critical success factors are components of the project that are crucial for the project to achieve its goal.
If you can pinpoint what success looks like for the implementation, the expectations will be clear from the beginning, helping to keep the project on time and on budget.
Once success is identified, it's easier to make sure that everything during implementation is going towards that end goal. You will be able to identify and prioritize goals and tasks, better allocate resources, and monitor the scope of the project.
Critical success factors will look different for each organization or even each business function within your association. Outline each department's critical success factors.
3. Pain Points
You're switching AMS providers for a reason, right? Let's make sure those pains you're currently experiencing aren't replicated with the new system.
Ask each of your subject matter experts to identify what problems you're trying to solve with your new AMS. When you're open about what fell short with your past system, you're setting clear expectations of what you want to accomplish in a new partnership to make it successful. You don't want to be months down the road with a new AMS with the same old problems.
A new AMS is a fresh start and a chance to do things differently, so get those problem areas ironed out sooner rather than later. By the end of implementation, your identified pain points should be a thing of the past.
4. Blackout Dates
Let's be honest -- some times of the year are busier than others. That's understood, so it's important to make sure your provider knows when those times are so you can both plan around them. By identifying any dates that will interfere with your ability to be hands-on during the implementation, you're able to create a realistic timeline.
Consider dates such as holidays, vacation days, big events at your organization, the membership renewal timeline, and when the contract with your current provider ends.
When you're able to have a conversation around blackout dates, you can manage your expectations and create a reasonable timeline for implementation to be complete.
5. Discuss and Flesh Out Your Organizational Workflows
The time before implementing a new AMS is the sweet spot to have deep dives on how you do things currently and why.
Take a look at your processes and organizational workflows and see what is working well and what might need to be adjusted. Remember, you want to have streamlined and efficient processes wherever possible. When you have a clear understanding of your organizational workflows, you can figure out what you want the system to do for you.
Discuss what you want your procedures to look like for completing tasks such as enrolling a new member, offering a certificate course, or registering for an event. Once you have an idea of how things should run, your project manager can hand the processes off to the person configuring the system.
Don't forget about integrations. When switching from one system to another, make sure to make a list of all of the integrations you have, what you need the connection to be able to do, and how it should work. Then, pass the list over to the provider with the points of contact with those third-party providers. This list makes certain that all boxes are being checked and no integration slips through the cracks.
So, you've identified your team players and what a successful implementation will look like for you. Now that your team is all on the same page, you're able to successfully communicate these needs with the AMS provider you've chosen as a partner.
Remember, this is a partnership. When your provider understands the nuanced details of how your association functions, they'll be able to follow through with their end of the deal: a smooth implementation of a powerful AMS that best serves you and your members' needs.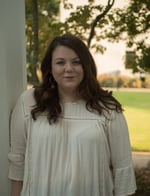 Emma is the Marketing Manager at Rhythm. When she's not thinking about all things content-related, you can find her traveling or shooting 35 mm film.