If you're working in a small-staff association, each member of your team probably has more than one job responsibility. You might bundle membership and marketing, or your executive director might also function as the IT director. You probably would prefer having a dedicated IT director, but it may not be possible in your current business model. Small-staff associations are experts at finding ways to accomplish their missions while staying within their budgets.
An association's technology is a necessary part of its day-to-day operations. Nothing is more disrupting than technology that doesn't work for you – or makes your life harder rather than easier. Your technology is an important tool, and it needs to function seamlessly in the background all the time.
That takes some thought, planning, and action to accomplish, but no rule requires you to have a dedicated individual managing the IT function. We have watched a number of associations structure their staff responsibilities so that they are able to provide robust technology to their members and their team without an IT director.
We like to think about the IT function in two ways – short-term needs and long-term planning. Here's how they differ and who may best be able to address them.
Fulfilling Short-Term Needs
By short-term, we mean the day-to-day decisions and actions that your team needs. Things like:
Ordering new equipment
Implementing new software & apps
Updating software & apps
Troubleshooting email or texting issues or monitoring communication campaigns
Keeping printers ready to print, copy, or scan
Managing the network
Purchasing and maintaining any special equipment like microphones, cameras, or lights
Larger projects may require IT input, as well. Those projects could be:
Coordinating with integration partners
Data migration and integrity
DNS record setup
Acting as the technical point of contact for linking the AMS with your website

Virtual or hybrid conferences
Webinars – live or recorded
Website updates
Virtual meetings via Zoom, Microsoft Teams, or other conferencing platforms
Some associations have staff members who enjoy this type of work (in addition to their other duties) and are good at it. Others, however, must look outside of their staff for help. You can find highly skilled outside contractors to handle day-to-day issues like these – and others that arise.
If you operate an in-person office, it is helpful to hire someone who is local for those occasions when someone needs to be on-site. Technology, however, can allow a contractor to troubleshoot and repair problems remotely – a big plus if your team is WFH. Of course, someone on staff will interact with a contractor to supervise requests and control costs, but the contractor will fulfill the requirements of daily needs.
Fulfilling Long-Term Needs
On the other hand, a contractor might not be your best choice when it comes to some of the strategic roles an IT director typically fills. One of those tasks might be to help the association plan for its future IT needs, and it's likely that a staff member would be a better choice in this case. Very often planning is tied to the association's mission, as well as its budget, and a staff member would have both the necessary insider's knowledge and the ability to interact with all stakeholders during the process – but it's also crucial that this member of your team has a deep knowledge of technology and industry trends.
An example of the overarching technology issues an IT director might confront:
Anticipating growth and ensuring enough future capacity for the network

Developing a plan for cybersecurity issues & training staff about security

Developing IT budgets for senior management & board members

Writing & implementing IT crisis plans for both localized disruptions and widespread disaster

Developing a strategic plan for building out a technology ecosystem where all of your systems speak to each other
This role is better suited to a team member or leader who knows your organization well and has a strong background in technology. It also helps for them to be in a senior role as they develop association-wide plans.
Will It Work?
It's always nice to have team members dedicated to specific programs, but sometimes it's not realistic. Many associations operate very well without a named IT director. If you choose to bundle IT duties with other responsibilities, make sure you provide support to the person charged with ensuring your technology is secure and working properly.
If you lead the organization, check in often with your technology staff member to be sure issues and potential issues are addressed promptly. That person can reassure you when everything is going well and can be your early warning system when things go wrong.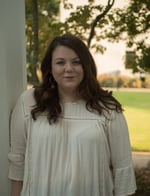 Emma is the Marketing Manager at Rhythm. When she's not thinking about all things content-related, you can find her traveling or shooting 35 mm film.