Delighting the customer is our north star – always. When we set out to build anything new in Rhythm, we know that the feedback from our customers is integral in building out an AMS that you and your members love.
If you were able to make it to Rhythm's Spring Launch Event, then you might recognize some of these new features. Here's the lowdown on everything new to Rhythm:
FUNDRAISING + GIFTS
Your organization relies on the generosity of your donors. And you need a platform that makes it easy for them to give, in whatever form they are able. From timely campaigns that rouse people to support to an emergency fund to in-kind donations, pledges, and recurring donations – it should be easy to collect funds and allocate them appropriately.
Set up multiple funds, and multiple merchant accounts to route donations directly to where they belong
Create a frictionless experience for donors to give with public giving pages
Accept a wide range of giving options such as recurring donations and pledges
And so much more!
SUBMISSIONS + REVIEWS
The Submissions + Reviews app gives you a centralized view into all your different submission processes. Think of it as your command center where you can make sure all your submissions get their proper review and nothing gets dropped.

Then we took things a step further. The Submissions + Reviews app lets you collect and review information of any kind. Request for travel, honoraria, sign-in forms, and more.
Craft a submission process for anything that needs review

Create custom forms to collect any information you need

Create configurable review rounds + criteria

Designate review teams + buckets
Learn more about Submissions + Reviews
INSTALLMENT PLANS
Large purchases are easier to make when you're able to split the payment over time. When you give your members more flexibility in the timing of an expensive purchase, they're more likely to go ahead and buy now. For purchases like exhibit booths, event sponsorships, donation pledges, or even membership – you want to offer your members an easy way to pay over time.
Make it easier for your constituents to purchase big-ticket items by splitting up the payment over time

Easily edit installment plans that make the most sense for each product

Enjoy complete visibility into your installment plans – open installment plans, upcoming payments, and more

Automate your financial billing and recognize revenue faster with customer statements
Learn more about Installment Plans
GROUP MEMBERSHIP
With Rhythm's Group Membership feature, one person is able to quickly and seamlessly purchase memberships for multiple people at one time, in one transaction.
Purchase multiple memberships at once
Save time by paying for everything in one transaction
Configure the group membership options that make the most sense for your association
Learn more about Group Membership
UNIVERSAL SHOPPING CART
When your members want to purchase more from your association, you want it to be as easy as possible. You want them to be able to add multiple products into their shopping cart and only have to check out once.

We wanted to give you even more flexibility in purchasing; which is why we designed the new Universal Shopping Cart option.
Make it easier for your staff to create complex orders with multiple products and recipients
Designate which products you want to sell in the same online store
Make purchases on behalf of others in one shopping cart
Learn more about Universal Shopping Cart
BULK UPDATE + DELETE
Data integrity is always top-of-mind for anyone who manages an association's data. You have to track thousands of records including important contact information for your members, transaction history, committee assignments, and so much more.
Bulk Update takes the manual effort out of updating or deleting many records at once.
Keep your database up to date with bulk updates + deletes
Update hundreds of records in minutes
Upload a spreadsheet of data to update within Rhythm
Learn more about Bulk Update and Delete
ROLES + PERMISSIONS
With so much data to manage, you don't want all of those users to be able to access everything. You shouldn't have to worry about that intern accidentally billing members or modifying financial records. And you want your power users to be the only ones modifying your forms and processes.

That's why we created Roles + Permissions, a powerful way to set role-based authorization within Rhythm's apps and processes.
Easily designate access with pre-built policies

Group your users access with roles

Fine-tune security access with permissions

Feel secure in your data and processes
Learn more about Roles + Permissions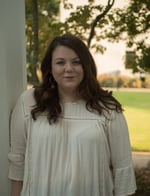 Emma is the Marketing Manager at Rhythm. When she's not thinking about all things content-related, you can find her traveling or shooting 35 mm film.